"Less Talk, More Rock"
Listen to Benjy Mudie every Thursday night between 8 and 12pm on Radio 2000.
Radio 2000
(97.2 to 100.2FM)
Click
here
for the frequency in your area.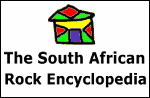 This website is part of the South African Rock Encyclopedia




Benjy says...



Dear Rock of Ages listeners,

Even though they only made 2 albums and existed a mere three years Warhorse were definitely a hard rocking band to contend with and in my opinion could have rivalled the success of Deep Purple if they had got the breaks. Although bassist Nick Simper played in the MK1 version of Purple and there are some musical similarities, I feel that Warhorse had a more experimental prog feel to them judging by the extended workouts like "Mouthpiece" and "I who have nothing" .... I hope you enjoyed the special and just a reminder that you can get the 2 Warhorse albums on the Angel Air label via CD Wherehouse (contact Richard Filmer-address below) .... Continuing the Purple connection in next week's special will be the Man in Black himself (no not Johnny Cash!) ... Rock's immensely gifted and sometimes misunderstood Lord of the Stratocaster ...



Ritchie Blackmore and Rainbow





After Deep Purple, Blackmore formed the well-known progressive-metal/hard rock band Rainbow, which originally consisted of himself, former Elf lead singer Ronnie James Dio, bassist Craig Gruber, drummer Gary Driscoll, and keyboardist Mickey Lee Soule. The band's debut album, Ritchie Blackmore's Rainbow, was released in 1975 and featured the hit "Man on the Silver Mountain". The name of the band Rainbow was inspired by a world famous Hollywood Bar and Grill called the Rainbow that catered to rock stars, groupies and rock enthusiasts. It was here that Ritchie spent his off time from Deep Purple and met Dio, whose band Elf had toured regularly as an opening act for Deep Purple. Rainbow's music was different from Deep Purple's: the riffs were more directly inspired by medieval music, and Ronnie James Dio wrote lyrics about castles, kings, swords, and damsels in distress. Dio possessed a powerful voice, good range, and the capacity to sing rough-hewn hard rock or lighter ballads. It is also interesting to note that although Dio never played a musical instrument on any Rainbow album, he is credited with writing and arranging the music with Blackmore in addition to writing all the lyrics himself. Blackmore fired everybody except Dio shortly after the album was recorded and recruited Cozy Powell, formerly of the Jeff Beck Group, to play drums, as well as two unknowns: bassist Jimmy Bain and keyboard player Tony Carey. This lineup went on to record the album Rainbow Rising, probably the most popular Rainbow album among hard rock devotees.

Blackmore kept Powell and Dio, but replaced the rest of the band before recording the next album "Long Live Rock 'N' Roll." Blackmore had difficulty finding a bass player for this record and he even played bass on all but three songs on this album (Gates of Babylon, Kill The King, and Sensitive To Light). To the astonishment and chagrin of many Rainbow fans, Dio was fired after the tour for this album, but he managed to land on his feet by replacing Ozzy Osbourne as the lead singer in Black Sabbath in 1980. Later, in 1983, he formed his own band DIO with ex-Rainbow member Jimmy Bain on bass.Blackmore continued with Rainbow. Powell stayed and was joined by former Purple bassist Roger Glover, keyboard player Don Airey & ex-Marbles vocalist Graham Bonnet. The resulting (Glover produced) album Down To Earth featured the bands first major chart successes 'All Night Long' & 'Since You Been Gone' but on-stage Bonnet - although a powerhouse - struggled with the bands quieter numbers & lacked Dio's range. In 1980 the band headlined a hugely successful inaugeral Monsters Of Rock festival at Castle Donnington in England, supported by Judas Priest & the Scorpions but this proved to be Powell's last show as he left for the likes of the Michael Schenker Group, Whitesnake & ELP.

The next album saw yet another line-up as Bonnet was replaced by American Joe Lynn Turner, while Powell was replaced by Bobby Rondinelli. The album Difficult to Cure featured the huge single "I Surrender", a blockbuster version of Beethoven's Ninth Symphony and the extraordinary guitar piece "Maybe Next Time." The tour showed that Turner had the chops for the gig, equally at home on the rockier & slower tunes. The "Difficult to Cure" tour was the first tour in which Rainbow headlined in the U.S. Rainbow's next studio album was Straight Between the Eyes. Featuring new keyboard player David Rosenthal, it was more cohesive than Difficult to Cure and even more successful in the United States. The band, however, was alienating some of its earlier fans. The single 'Stone Cold' was pure radio rock and the tour skipped the UK completely. The show - featuring huge robotic eyes in the lighting rig - was a great success: Blackmore finally seemed to be gaining the success he had so eagerly sought. Bent Out of Shape saw drummer Rondinelli ousted in favor of Chuck Burgi. Hugely underrated, the album was a fine piece of commercial rock featuring the single 'Street Of Dreams,' a song banned by MTV for its supposedly controversial hypnotic video clip. The resulting tour saw Rainbow return to UK theatres and finally to Japan where a full orchestra performed in conjunction with the band. By the mid-1980s, Deep Purple was poised to re-form and snatch Blackmore and Glover away. A final Rainbow album, Finyl Vinyl, was patched together from live tracks and "b" sides of singles. Perhaps its greatest virtue was that it made Blackmore's haunting instrumental "Weiss Heim" widely available for the first time. Subsequent bootlegs showed the band might have been better served had it released instead a 'Live In Tokyo' album. Ritchie Blackmore reformed Rainbow after leaving Deep Purple a second time in 1994. This Rainbow line up with Doogie White lasted into 1997 and produced the Stranger in Us All album.

With Deep Purple and Rainbow, Blackmore almost exclusively played a Fender Stratocaster, often with the middle of its three pickups ripped out or disconnected. His most famous riff is probably the one from Smoke on the Water. The riff is properly played without a pick, using two fingers to pluck two adjacent strings held in a IV interval. In his soloing, Blackmore combined blues scales and phrases with minor scales and ideas from European classical music and established what some call the "neoclassical" school of guitar, often heard in so-called Neo-classical metal. Blackmore ranked #55 on Rolling Stone Magazine's "100 Greatest Guitarists of All Time", though was only noted for his membership in Deep Purple. He also boasts two guitar solos ranked on Guitar World magazine's "Top 100 Greatest Guitar Solos."

Source www.wikipedia.com

Images courtesy of Nigel Young's Rainbow Day-by-Day website.





Rock of Ages's recommendations





David Gilmour



Like many Rock of Ages listeners I am a confirmed Pink Floyd junkie as well as a huge fan of David Gilmour's guitar playing so when word hit the street about his new solo album "On an island" (SonyBMG) my excitement levels peaked at 11! .... I'll nail my colours to the mast and state that in my opinion this is one of the best rock albums so far this year. Look, it doesn't have the menace and edginess of the classic Floyd era but then that was over 20 years ago and a lot of angst has flowed under the bridge. What you have with "On an island" is a consumate musician at peace with both himself and his art ... the songs are exquisitely structured and layered with David's laid back vocals to the fore and the emphasis on melody ... and that guitar ... God that guitar ... it soars, whispers, caresses and strokes you. Gilmour plays with such heartbreaking emotion on "Take a breath" , "The Blue" and the moving title track. A friend of mine called "On an island" the perfect Sunday morning album ... I'll go one further and say that it's the perfect album for any day ... highly recommended. Don't forget that you can win a copy of this amazing album by entering the competition (see details below).



Joe Bonamassa



Speaking of great guitar players and modern ones at that they come no better than the electrifying blues-rock giant Joe Bonamassa. His new album "You and me" (Provogue) absolutely roars out of the speakers like an out-of-control express train! Produced by none other than ex-Capetonian Kevin "Caveman" Shirley, Joe rips through 11 new tracks including a blistering version of the Led Zep classic "Tea for one" ... guaranteed to make you smile!





Competitions



David Gilmour and Pink Floyd

It's David Gilmour and Pink Floyd month at Rock of Ages with a fantastic month long competition: you could win one of fifteen copies of the new David Gilmour album "On an island" on the show or one of five grand prizes of the album plus the "The Pink Floyd and Syd Barrett Story" double dvd.

Click here to enter.





---

Rock of Ages is brought to you by CD Wherehouse
- where the obsessed unite.

Contact Rock of Ages

Email: click here
Snail mail:
PO Box 782022, Sandton 2146
Studio phone: 089-1102003
Richard Filmer @ CDW

Disclaimer:
The views, opinions, rants, raves and ramblings expressed on this website are the author's own and in no way reflect the views of Radio 2000 or the SABC.



Latest Playlist
Win one of 15 copies of the new David Gilmour album "On An Island" or one of five grand prizes of the album plus the "The Pink Floyd and Syd Barrett Story" double DVD ... courtesy of Sony BMG.

Click here to enter.



News from the
World of Rock
New New York Dolls
On July 25, 2006, the seminal New York Dolls, a band that has been accused of inspiring everything from punk rock to hair metal, will release their eagerly anticipated album, "One Day It Will Please Us To Remember Even This".

Love Star Has Leukaemia
Love singer Arthur Lee is suffering from leukaemia. So far, he's been receiving chemotherapy treatment, but may yet need a bone marrow transplant. Lee has no health insurance to pay for this, so a benefit show is being organised on his behalf. We wish him a full and rapid recovery.

McCartney stole song??
Does Paul McCartney owe Curtis Mayfield's estate some royalties? The intro and 1st verse of the song "Anyway" from McCartney's latest album Chaos And Creation In The Back Yard sounds strikingly familiar to the Jeff Beck / Rod Stewart arrangement of Mayfield's "People Get Ready". While many astute reviewers picked up on this "borrowing" when reviewing the album when it was released last year, we have learned that McCartney is definitely familiar with the song. In March 99 when McCartney was inducted into the Rock N Roll Hall of Fame as a solo artist (along with Mayfield), McCartney participated in an all-star jam with Bono, Bruce Springsteen and Billy Joel and yes one of the four songs they performed was "People Get Ready," according to SpringsteenLyrics.com

Judas Priest Musical
According to a posting at their website, www.judaspriest.com, Judas Priest are creating their first conceptual album based upon the life and predictions of Nostradamus. According to a quote from the site, "This album will be theatrically staged and performed in its entirety as an epic musical by Judas Priest!"

Censored Stones Rock China
Mick Jagger has revealed that The Rolling Stones aren't too bothered by the Chinese Government censoring their set for the band's upcoming Shanghai show. As previously reported by Gigwise the aging quartet have been forced to remove five of their racier numbers from the performance by the Chinese Ministry of Culture. According to Reuters Jagger said at a news conference: "It's not really an issue. But I'm pleased that the Ministry of Culture is protecting the morals of the expat bankers and their girlfriends."

SHORTS

New Beatles Music?
Contact Music reports: THE BEATLES will release an album of "completely new music" taken from unreleased archive material to tie in with an upcoming Las Vegas, Nevada theatrical show.

Who Opera
Reuters reports: British rock veterans the Who are eyeing a June release for a mini-opera, "The Glass Household," which is based on Pete Townshend's online novella "The Boy Who Heard Music."


Live Gigs
The Nu Folk featuring Jim Neversink, Josie Field, Sinister Minister and Marc Latilla
Sunday 23 April from 15h30 Back to Basix ,Westdene

Jack Hammer
21 April Steak & Ale, Centurion

Slashdogs, Touched by Nausea and Solitary Confinement
Friday 28 April 2006 London Calling Cnr. Browning & Op de Bergen Sts., (off Commissioner St.), Fairview, Joburg

Stoned Goblin
22nd April - Gandalfs, Lower Main Rd, Observatory
26th April at Hectic on Hope, 71 Hope Str, Gardens: "The Headbangers Other Ball" – 5 bands, doors open 9pm R20 entry.

Sssssssh
23 April Sidewalk Cafe, Pretoria.
27 April Stones, Bfn
5 May Ladybrand
6 May The View, Clarens
26 - 28 May Loerie festival, Knysna

Nirvana Tribute Shows
April 21 Café Barcelona, PTA
April 27 Zanzibar, PTA
You say it's your birthday...


No April birthday info at the moment...

Courtesy of About ClassicRock



Birthday archives


December
January
February
March


"Benjy says..." Archive
---
Stay tuned every Thursday 8-12pm for the best in classic rock on RADIO 2000.
---
Your Host
Benjy Mudie
Then
Now
Benjy Mudie was inducted into the South African Rock Hall Of Fame on 14th August 2002. Of Scottish origin, Mudie started out in the music industry working in record shops. He later became the A&R man for WEA records, signing such luminaries as Lesley Rae Dowling, Baxtop and Falling Mirror. He has ventured briefly into the realms of songwriting, getting co-writing credit for Little Sister's song 'You Got My Heart', but it is mainly for his running of record labels, notably Tusk and more recently Fresh and Retro Fresh that he is honoured. With these labels he has tirelessly dedicated himself to putting South African music out there, showing an unshaking belief in the quality of SA music.
----------------------------------------------------------------------
Our Sponsors
Rock Of Ages is brought to you by Compact Disc Wherehouse.
Branches:
Sandton City
The Zone, Rosebank
Gateway, Durban
The Waterfront, Cape Town.
"Looking for that rock album?"
Talk to
Richard Filmer
at CD Wherehouse.