"Less Talk, More Rock"
Listen to Benjy Mudie every Thursday night between 8 and 12pm on Radio 2000.
Radio 2000
(97.2 to 100.2FM)
Click
here
for the frequency in your area.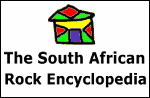 This website is part of the South African Rock Encyclopedia




Benjy says...



Dear Rock of Ages listeners, I hope you enjoyed the Ritchie Blackmore and Rainbow special as much as I did hosting it. One only hopes, as a true rock fan, that Ritchie snaps out of whatever medieval funk he is in, straps on the trusty white Stratocaster, cranks the amp up to 11 and rocks all night long ... once again!!!! ......... This week's special will be an indepth catalogue look at the thinking man's (and woman's) rock/jazz geniuses ... the wonderfully witty and lyrically scathing Steely Dan



The Steely Dan Chronicles



Walter Becker and Donald Fagen met at Bard College in Annandale-on-Hudson, New York in 1967 and began playing in local groups; one of these, The Bad Rock Group, included future comedy star Chevy Chase on drums.After Fagen graduated in 1969, the two moved to Brooklyn and in 1970 they joined the pop group Jay and the Americans, where they worked under pseudonyms (Fagen's was 'Gustav Mahler', Becker's was 'Tristan Fabriani'). They remained with The Americans until mid-1971 when they quit to work on the soundtrack of the low-budget film You Gotta Walk It Like You Talk It, which was produced by Kenny Vance of The Americans. Around this time they tried to start a group with guitarist Denny Dias, but this was unsuccessful, so Becker and Fagen moved to Manhattan, hoping to establish themselves as professional songwriters.A series of demos made (supposedly) between 1968 and 1971 has been floating around Steely Dan fansites for some time. This collection features approximately twenty-five tracks, and is known as "The Proto-Dan" or simply, "The Demos". The reasons why this group of songs is so remarkable are twofold. First, the stripped down production and decidedly lo-fi nature of these tracks (many songs are just Fagen and his piano) is completely contrary to any other known Steely Dan recording. Second, although some of these songs (Caves of Altamira, Brooklyn, Barrytown, and a few others) eventually were recorded on a mass-produced album, the majority were never released formally. It's clear in these recordings that they're formulating their piano-driven jazz/funk/rock which comes on their first album, Can't Buy A Thrill. Additionally, many would argue that Steely Dan never wrote a real love song, but these recordings show Fagen and Becker at their most romantic. For instance, on the track, "This Seat's Been Taken,"

This seat's been taken.
Don't ask me where she's coming from.
You're quite mistaken.
You know she's gonna be here.
I know she's gonna come.

Several other songs, such as "Oh, Wow, It's You" and "Come Back Baby," would also fit the bill in this department. Many longtime Dan listeners will be shocked to hear some out-of-tune singing on these recordings (the rendition of "Parker's Band" in particular). This collection is the raw genesis of the surgical and sardonic musical style that Steely Dan would become known for.Although they had a few notable successes—Barbra Streisand recorded their song I Mean To Shine—they made little significant headway until they met Gary Katz, who had just become a staff producer for ABC Records in Los Angeles. He hired Becker and Fagen as staff songwriters and they flew to Los Angeles. Katz would produce all their 1970s albums and from the first album on they commenced a long and successful collaboration with engineer Roger Nichols, who has since worked on every Steely Dan album, and the duo's solo projects.After realizing their songs were too complex for other ABC artists, at Katz's suggestion they formed their own band with guitarists Denny Dias and Jeff "Skunk" Baxter, drummer Jim Hodder and singer-keyboard player David Palmer, and Katz signed the band to ABC as recording artists. The addition of a second lead vocalist (Palmer) was due to a combination of Fagen's resistance to singing in front of an audience and the label's feeling that his voice was not "commercial" enough. Fagen lacked confidence in his voice and was known to have suffered from occasional bouts of stage fright. Ironically, it would soon become obvious that Fagen's voice was in fact ideally suited to their material.

Produced by Katz and recorded by Roger (The Immortal) Nichols at The Village Recorder, their debut album, Can't Buy A Thrill, was released in 1972 and made an immediate impression with the hit singles "Do It Again", the Palmer-sung "Dirty Work" (later covered by Max Merritt), and "Reelin' In The Years", all of which soon became staples of FM radio. "Reelin' In The Years" also features what many consider to be one of rock's all-time great guitar solos (performed by Elliott Randall).Because of Fagen's reluctance to sing live, David Palmer handled most of the vocal duties on stage. During the first tour, it became apparent to Katz and Becker that Palmer's interpretation of the material wasn't having the same impact, and eventually convinced Fagen that he was the one who best conveyed the attitude and meaning of the songs. Palmer quietly left the group during the recording of the second album. Countdown to Ecstasy, was released in 1973 but failed to obtain the same level of success as the first album. Becker and Fagen blamed this on having to rush-record the album between tour dates and they weren't entirely happy with some of the performances on the record. The album's singles included "Show-Biz Kids" and "My Old School", both of which failed to make a significant entry into the charts. "My Old School", however, became a minor FM Rock staple as years passed, and remains as such to this day. Steely Dan returned to prominence with their classic third LP Pretzel Logic in early 1974, a diverse but superbly realised set that produced another huge hit single, "Rikki Don't Lose That Number", a US Top Ten hit which became yet another enduring FM rock radio staple. It is also notable as the only Steely Dan album to contain a song by another composer—their cover of Duke Ellington's "East St Louis Toodle-oo".During the tour for the previous album, the band had added highly-rated session drummer Jeff Porcaro (later a member of Toto) and also added singer Michael McDonald for back-up vocals. Both would become prominent on this and future Steely Dan recordings and would illustrate the duo's increasing reliance on session musicians.A rift between Becker-Fagen and the other members of the group (particularly Baxter and Hodder) began to develop when the latter two seemed more intent on touring. Becker and Fagen hated touring and wanted to withdraw from the road to concentrate solely on writing and recording. The other members also felt discouraged by their diminishing roles in the studio and gradually left the group, although Dias stayed on for some Aja tracks and McDonald continued to contribute vocals up to the 1980 Gaucho set (where he figured on "Time Out of Mind"). Baxter left to join The Doobie Brothers, where he was later joined by McDonald, and they went on to enormous success of their own with that band.

The 1975 LP Katy Lied saw the duo using a diverse group of session players, including Porcaro and McDonald, as well as guitarist Elliott Randall, famed jazz saxophonist Phil Woods, bassist Wilton Felder, percussionist-vibraphonist Victor Feldman, keyboardist (and later producer) Michael Omartian and guitarist Larry Carlton, with only Dias remaining from the original group. The album went gold on the strength of the songs "Black Friday" and "Bad Sneakers", but Becker and Fagen were dissatisfied with the sound of the album (caused by a faulty DBX noise reduction system) and for years refused to listen to the album in its final form.The Royal Scam was released in 1976 and is considered the group's most guitar-oriented record, in part due to Carlton's contributions, and it also features legendary session drummer Bernard "Pretty" Purdie. Like "Katy Lied", it sold well without the strength of a real hit single, although "Kid Charlemagne" and "The Fez" (in which keyboardist Paul Griffin earned a rare co-writing credit) would become two fan favourites. "Haitian Divorce" became a surprise minor hit in the UK.Although some doubted that they could last as a studio-only group, Becker and Fagen proved their critics wrong in spectacular fashion with the 1977 release of their sixth LP, the dazzling, jazz-oriented Aja which saw them using the services of top-notch jazz and jazz-rock and soul musicians including Larry Carlton, Wayne Shorter, Steve Gadd, and Chuck Rainey.Regarded as one of the best (and best-recorded) albums of the period, it won a slew of awards, shot into the Top Five in the U.S. charts within three weeks of release, and was one of the first American LPs to be certified 'platinum' for sales of over 1 million albums. It cemented the duo's reputation as songwriters, as well as their legendary reputation for studio perfectionism. The story of the making of the album has been documented in an episode of the popular TV and DVD series Classic Albums. Soon after the success of Aja, Becker and Fagen were asked to contribute the title track from the movie FM. The movie was one of the year's worst box-office disasters but the song was another hit, barely missing out on the Top 20 in the US and was another minor hit in the UK, and the group still perform it today. Becker and Fagen took most of 1978 off before beginning to write songs for the follow-up to "Aja". The project would become plagued by technical, legal and personal problems and ultimately cost them their partnership for many years.

In March 1979, ABC was bought by MCA, and for most of the next two years they were caught in contractual problems that prevented them from releasing the album. Becker and Fagen had planned on leaving ABC for Warner Brothers and wanted to release the next album on it, but MCA claimed ownership of the material and blocked Fagen and Becker from putting it out on any other label. The first track completed for the album was "The Second Arrangement". It was one that Becker and Fagen were very proud of. But one night, Nichols was horrified to discover that all but a small fraction of the song had been accidentally erased by an assistant engineer. Nichols quickly tried to find Katz, and eventually found him eating dinner at a restaurant. It was Nichols who also broke the bad news to the band. When Fagen was notified, he simply walked out of the studio without saying a word. Attempting to re-record it proved to be too discouraging, so they abandoned the song.Becker was also having personal difficulties. His girlfriend at the time, Karen Stanley, was found dead in their shared Upper West Side Apartment, of a drug overdose. Becker was hit with a $17 million wrongful death suit, later settled out of court in his favor, but he was hurt by the accusations and the tabloid press coverage that followed. He also had his own substance abuse problems to deal with. Not long after, Becker was hit by a taxi while attempting to cross a Manhattan street, shattering his right leg in several places and forcing him to go about on crutches.Another lawsuit dogged the band, this time regarding the title track for the album. Jazz composer Keith Jarrett claimed that the song had been based on one of his own compositions, entitled "Long As You Know You're Living Yours". Fagen later admitted he'd loved the song and was strongly influenced by it. Jarrett sued for plagiarism and eventually won a co-writing credit as well as royalties on future pressings.Gaucho was finally released in November 1980 and, despite the problems that had gone into recording the album, it was another major success. The first single, "Hey Nineteen", peaked at #10 on the pop chart in early 1981, and "Time Out of Mind" became a moderate hit in the spring.But Fagen and Becker had run out of steam. The strain of trying to re-capture the success of "Aja", coupled with the personal turmoil surrounding them, had simply left them spent. Becker and Fagen announced the temporary suspension of their partnership in June 1981. Becker subsequently retreated to the Hawaiian island of Maui to escape the temptations of the L.A. scene, beat his addictions and raise a family. The two tried writing together again in the mid-1980s but were unhappy with the results.

In 1982 Fagen released his groundbreaking solo album The Nightfly, which was favorably compared to his Steely Dan work although it failed to match the wide audience appeal of the two previous Dan albums. Interestingly, it included the only other song in the entire Steely Dan oeuvre that was not written by Becker and/or Fagen—a cover of Leiber and Stoller's "Ruby Baby". After the release of his album, Fagen began to suffer from writer's block, so he withdrew from writing and recording for several years. He occasionally did production work for other artists, as did Becker; one notable credit was British group China Crisis, who were strongly influenced by Steely Dan.Many fans believe that Fagen and Becker took the first steps toward reconciliation in 1986. That was the year that their best-known producer, Gary Katz, oversaw an album by a new A&M artist, former model Rosie Vela. "Zazu" was strongly influenced by both Joni Mitchell and Steely Dan. Both Becker and Fagen are featured on that album, and it is believed to be the first time they performed together since the breakup.Two key events led to Becker and Fagen getting back together as Steely Dan. The first was on October 25, 1991, when Becker attended a concert by Fagen, who was at the time performing as part of the New York Rock and Soul Revue, which Fagen co-founded with his partner, producer and singer Libby Titus (who was for many years the partner of Levon Helm of The Band) and who would later become Fagen's wife.The second event was Becker's production of Fagen's second solo album Kamakiriad in 1993— Fagen later nominated it as the most satisfying recording experience of his career. (It also features Titus and Helm's daughter Amy on backing vocals). Returning the favour, Fagen then produced Becker's first solo album 11 Tracks Of Whack (1994).These events finally led to a reformation, and the mounting of a U.S. tour in 1993 to support Fagen's album (which sold poorly, even though the concerts were extremely well-reviewed). With Becker now mainly playing lead and rhythm guitar, they put together a band that included an additional keyboard player and lead guitarist, three female backing singers and a four-piece horn section. They toured to great acclaim during 1993-98, performing mainly songs from the later Steely Dan albums plus a selection of re-arranged Dan classics, and they released a live CD compiled from recordings of several 1993 and 1994 concerts, Alive In America in 1997.

Finally, in 2000, they released their first studio album in twenty years, Two Against Nature. It was not only a brilliant return to form but proved to be one of the surprise successes of the year, and in February 2001, it earned them four Grammy Awards. They won in the categories for Best Engineered Album - Non-Classical, Best Pop Vocal Album, Best Pop Performance by Duo or Group with Vocal ("Cousin Dupree"), and Album of the Year. Their win for Album of the Year came as a shock as they defeated Eminem In March 2001 the original members reunited on stage for the first time in decades when Steely Dan was inducted into the Rock and Roll Hall of Fame.In 2003 Steely Dan released another album, Everything Must Go, and toured America thereafter. This album is notable for three things; one, Becker and Fagen went for a looser approach in the studio and attempted to capture a more live feel. Two, Walter Becker would make his singing debut on a Steely Dan album, taking the lead vocal for the song "Slang of Ages". Three, it is the first Steely Dan album since 1973 to feature the same drummer (Keith Carlock) on every track. Jim Hodder was the sole drummer on 1972's Can't Buy a Thrill and 1973's Countdown to Ecstasy.

Courtesy www.wikipedia.org



Competitions



Here are the winners of this weeks competitions: Hendrix DVD (Courtesy of Universal Music) - Mike Ressel (Edenvale) / Billy Idol "Devil's playground" cds - Andre Binnemans (Parow) and Stefan Mostert (Bellvue) / David Gilmour "On an island " cds - Mike Worthington (Amanzimtoti), Etienne de Kock (Worcester), Tony Stoey ( Tokai), Paul Fletcher (Honeydew) and Johan Pistor (Bellville).

David Gilmour and Pink Floyd

There is still time to enter the David Gilmour online competition to win one of five grand prizes of the album plus the "The Pink Floyd and Syd Barrett Story double dvd (courtesy of Sony/BMG).

Click here to enter.





---

Rock of Ages is brought to you by CD Wherehouse
- where the obsessed unite.

Contact Rock of Ages

Email: click here
Snail mail:
PO Box 782022, Sandton 2146
Studio phone: 089-1102003
Richard Filmer @ CDW

Disclaimer:
The views, opinions, rants, raves and ramblings expressed on this website are the author's own and in no way reflect the views of Radio 2000 or the SABC.



Latest Playlist
Win one of 15 copies of the new David Gilmour album "On An Island" or one of five grand prizes of the album plus the "The Pink Floyd and Syd Barrett Story" double DVD ... courtesy of Sony BMG.

Click here to enter.



News from the
World of Rock
Rotten Brit
Gigwise reports: John Lydon has dismissed the "all corporate" Brit Awards' chances of awarding the Sex Pistols a life-time achievement award.

Following his refusal to attend his old band's induction into the Rock N' Roll Hall Of Fame earlier this year, Lydon, popularly known as Johnny Rotten, has told the Brits they are wasting their time trying to dole out awards to the punk rockers. "They think they can just come along and use us. We're not a prop. We were never anyone's prop. They're just trying to glean some credibility."

Stooges Return!
Gigwise reports: Iggy Pop has confirmed The Stooges are releasing their first new record together for thirty years. The seminal garage-rock back, who split in 1973 after an incredibly influential three-LP career, have been recording with Nirvana producer Steve Albini and The White Stripes' Jack White.

It's Bad To Be The King
More than 30,000 ELVIS PRESLEY impersonators in America may be forced to quit by a New York City businessman who has bought the rights to the late icon's name and likeness in the US. Billionaire AMERICAN IDOL owner BOB SILLERMAN paid $114 million (GBP65 million) for an 85 per cent stake in Elvis Presley Enterprises - and now controls everything except the King of Rock 'N' Roll's music. Now Sillerman plans to open a new Elvis cabaret show in Las Vegas and prevent any one else from dressing up like the star.

Scott Mirror Goes
A shaving mirror that once belonged to late AC/DC frontman Bon Scott has been sold at auction for nearly $10,000. It was sold by the singer's ex-wife, Irene Thornton.


Live Gigs
The Nu Folk featuring Jim Neversink, Josie Field, Sinister Minister and Marc Latilla
Sunday 23 April from 15h30 Back to Basix, Westdene

Jack Hammer
5th May Café Barcelona Pretoria
13th May Back to Basix, Westdene, Joburg
19th May Steak & Ale, Centurion

The Rock Concert 7
29 April Carnival City
Featuring: Transkei Cowboys / Cassette / Subrosa / Redhouse / State Far Better / Proverb / Running With Scissors / Cutting Jade / Mean Mr. Mustard / Wickhead / 16Stitch.

Slashdogs, Touched by Nausea and Solitary Confinement
Friday 28 April 2006 London Calling Cnr. Browning & Op de Bergen Sts., (off Commissioner St.), Fairview, Joburg

Stoned Goblin
22nd April - Gandalfs, Lower Main Rd, Observatory
26th April at Hectic on Hope, 71 Hope Str, Gardens: "The Headbangers Other Ball" – 5 bands, doors open 9pm R20 entry.

Sssssssh
23 April Sidewalk Cafe, Pretoria.
27 April Stones, Bfn
5 May Ladybrand
6 May The View, Clarens
26 - 28 May Loerie festival, Knysna

Nirvana Tribute Shows
April 27 Zanzibar, PTA
You say it's your birthday...


No April birthday info at the moment...

Courtesy of About ClassicRock



Birthday archives


December
January
February
March


"Benjy says..." Archive
---
Stay tuned every Thursday 8-12pm for the best in classic rock on RADIO 2000.
---
Your Host
Benjy Mudie
Then
Now
Benjy Mudie was inducted into the South African Rock Hall Of Fame on 14th August 2002. Of Scottish origin, Mudie started out in the music industry working in record shops. He later became the A&R man for WEA records, signing such luminaries as Lesley Rae Dowling, Baxtop and Falling Mirror. He has ventured briefly into the realms of songwriting, getting co-writing credit for Little Sister's song 'You Got My Heart', but it is mainly for his running of record labels, notably Tusk and more recently Fresh and Retro Fresh that he is honoured. With these labels he has tirelessly dedicated himself to putting South African music out there, showing an unshaking belief in the quality of SA music.
----------------------------------------------------------------------
Our Sponsors
Rock Of Ages is brought to you by Compact Disc Wherehouse.
Branches:
Sandton City
The Zone, Rosebank
Gateway, Durban
The Waterfront, Cape Town.
"Looking for that rock album?"
Talk to
Richard Filmer
at CD Wherehouse.