"Less Talk, More Rock"
Listen to Benjy Mudie every Thursday night between 8 and 12pm on Radio 2000.
Radio 2000
(97.2 to 100.2FM)
Click
here
for the frequency in your area.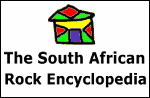 This website is part of the South African Rock Encyclopedia




Benjy says...



What an amazing band Freedom's Children were - not for nothing did Clive Calder (ex Zomba boss and ex EMI SA A&R man) have this to say, "in my opinion they were then and probably still are today (30 years later) the only SA rock group that given the right circumstances in the right geographical location, could have become an internationally successful rock band just by being themselves and doing what they did." The drum solo on "The Homecoming" in last night's special deserves to be up there with the best of them......



Tommy Bolin



Next week's special will feature the late Tommy Bolin, one of rock's great guitar players who somehow slips beneath the radar when Best of lists are being discussed over a few frosties. An immensely talented musician who was equally at home in various styles he was nonetheless haunted throughout his career by personal addiction problems that ultimately led to his untimely death in 1976...................





Tommy Bolin was born in Sioux City, Iowa. He had played in bands around Sioux City as a youth before moving to Denver in his late teens. He had played in a band called American Standard before joining Ethereal Zephyr, a band named after a train that ran between Denver and Chicago. When record companies became interested, the name was shortened to Zephyr. This band included Bolin on guitar, David Givens on bass, and Givens' wife Candice on vocals. They were a solid band from a musical standpoint, although Candice's vocals on the self-titled first album (1969) were (politely) an acquired taste. The band had begun to do larger venues, opening for more established acts such as Led Zeppelin. Their second album, entitled Going Back to Colorado, featured a new drummer, Bobby Berge, who would pop up from time to time in musician credits in album liner notes from Bolin's later projects.

After this record, Tommy decided to move on to more progressive projects. In 1972, Tommy at the age of 20 formed the fusion jazz-rock-blues band Energy. While the band never released an album during Bolin's lifetime, several posthumous releases have demonstrated the band's power and Bolin's artistic vision. He also played on Billy Cobham's Spectrum album, which included Tommy on guitar, Billy of Mahavishnu Orchestra on drums, Leland Sklar on bass and Jan Hammer (also of Mahavishnu Orchestra) on keyboards and synthesizers. This was a fusion-powerhouse line up that resulted in a most impressive album that showcased Bolin's playing at his creative peak.1973 found him as Joe Walsh's replacement in the James Gang. He had two records with this band: Bang! in 1973 and Miami in 1974.After the Miami tour, Tommy wanted out of the James Gang. He went on to do session work for numerous bands, like Canadian group Moxy and jazz musicians -- Bolin is featured, for example, in Alphonse Mouzon's (of Weather Report) album Mind Transplant.

Tommy was signed by Nemperor records to record a solo album. Tommy's main idea was to bring in a vast array of musicians drawn from all the session players he had known. With the encouragement of the Beach Boys' Brian Wilson, Tommy decided to do his own vocals on this album as well. Session players on this record included David Sanborn, Jan Hammer, Stanley Sheldon, Phil Collins (of Genesis) and Glenn Hughes (of Deep Purple), to name a few. During the recording of this album, he was contacted to replace Ritchie Blackmore in Deep Purple. 1975 saw the release of Bolin's first solo record, Teaser (on the Nemperor label), and Deep Purple's Come Taste the Band (on the Purple label). The Deep Purple world tour that followed allowed Tommy to showcase one song per night from Teaser. During this period, it had become apparent that Tommy had a dreadful heroin problem. A bad fix before a show in Japan left his left arm partially paralyzed for a short spell.

Erratic shows became the norm for this lineup and their singer, David Coverdale, walked off the stage after a show in Liverpool, and Deep Purple was no more.Within weeks Bolin was back on the road touring with a solo band, and he began planning a second solo record. The band had a rotating cast of players which included Norma Jean Bell (formerly of Frank Zappa's band) on saxophone and eventually Tommy's older brother Johnny Bolin on drums. After top brass from Nemperor witnessed Tommy (while highly intoxicated) falling off the stage during a performance, he was summarily dropped from that label.This proved to be something of a blessing in disguise when CBS signed him shortly afterwards. In 1976 he began to record Private Eyes, his second solo record. This album was to be a double album, but financial woes cut down on this project and a single album was released. The album is a decent effort, considering the level of his difficulties with substance abuse when he made it.

Tommy's tour for Private Eyes proved to be his last. The cost of keeping a band on the road and his heavy drug addiction forced him into being a supporting act. In his last concert dates, Tommy opened for Peter Frampton and Jeff Beck. His last tour was marred with technical problems and unreliable performances. However, his legendary final show, in which he opened for Jeff Beck on December 3, 1976, encored with a barnburning rendition of "Post Toastee". He posed for a photo with Jeff Beck after the show. In one account of his last hours, Bolin was found unconscious shortly following the show. The management, who by some reports did not want any more negative publicity about the tour, had him taken to his room with his girlfriend to look after him. (In other accounts, his death followed a night of hard partying that had involved beer, champagne, cocaine and finally, heroin.) By morning, Tommy had taken a terrible turn for the worse. His girlfriend feared for his life and called for an ambulance. When paramedics arrived, Tommy Bolin was pronounced dead. He was 25 years old.

Benjy's recommended listening: "Quadrant 4" (from Billy Cobham's Spectrum)



Important Rock of Ages information



As part of it's sports mandate Radio 2000 will be covering all of the major live games in this year's Soccer World Cup and 2 of these games clash with Rock of Ages on Thursday 15th and 22nd June. Unfortunately there will be no Rock of Ages on these dates, we will return live, loud and in your face on 29th June. This also means that our 2nd Birthday celebrations will be extended into July with lots of interviews, competitions and prizes.



Rock of Ages's recommendations



No recommendations this week.



---

Rock of Ages is brought to you by CD Wherehouse
- where the obsessed unite.

Contact Rock of Ages

Email: click here
Snail mail:
PO Box 782022, Sandton 2146
Studio phone: 089-1102003
Richard Filmer @ CDW

Disclaimer:
The views, opinions, rants, raves and ramblings expressed on this website are the author's own and in no way reflect the views of Radio 2000 or the SABC.



Latest Playlist
News from the
World of Rock
Keef's Head Fixed
Keith Richards underwent surgery on Monday at the Ascot Hospital in Auckland, New Zealand. The operation was a complete success and Keith is already up and talking with his family today. He will need a few weeks recuperation. Last week Keith was under observation in Auckland following a fall in Fiji and was feeling well after being examined by doctors last week, however after complaining of headaches yesterday doctors thought it prudent to move ahead with a small operation to remove the pressure. The Rolling Stones A Bigger Bang European tour goes ahead and will now start in June 2006. The Stones' New York-based publicist, Fran Curtis, issued a statement denying a report in the New Zealand Herald that Richards, 62, had undergone two surgeries and that doctors were concerned about brain damage. "Keith Richards did not undergo a second operation. The first and only operation was done on Monday, May 8, and was 100 percent successful," the band's statement said. "There was no brain damage. He continues to improve as expected."

Tunes Beat Beatles
The Beatles have lost their court battle against computer giant Apple over the companies download arm iTunes.The court case had been brought by Ringo Starr, Sir Paul McCartney and the families of George Harrison and John Lennon alleging that Apple had gone back on a previous agreement with the bands label Apple Corps never to go into the music industry.

However, Justice Edward Mann this morning ruled that the company had not breach the agreement saying that they used the Apple logo in association with the store and not the music.

Floyd Reach A Milestone
Congratulations to Pink Floyd. Their seminal 1973 album 'The Dark Side Of The Moon' has now clocked up an astonishing 1500 weeks on the 'Billboard' charts in America. No other record comes even close to matching that achievement.

Great White Jail
Former Great White tour manager Daniel Biechele is off to the slammer. Biechele was sentenced to four years in prison Wednesday for his role in the deadly Rhode Island nightclub blaze that killed 100 people and injured hundreds more during a February 2003 performance by the heavy metal band. Providence Superior Court Judge Francis Darigan imposed a sentence of 15 years, with four years served and 11 years of probation.


Live Gigs
Jack Hammer
13th May Back to Basix, Westdene, Joburg
19th May Steak & Ale, Centurion

Boulevard Blues Band
14th May Die Boer, Durbanville

Robin Auld
13th May Tanz Café, Bryanston
14 May Back 2 Basix, Melville
15 May Tings And Times

Arno Carstens
14th May Hatfield Flea Market
17th May Bourbon Street, Potchefstroom
20th May FHM 100 Most sexiest women in the world function, Emmerentia
21st May 88 Lounge, Norwood
31st May Rhodes Drill Hall, Grahamstown

Sssssssh
26 - 28 May Loerie festival, Knysna

@ London Calling
Fairview, Joburg. Contact: 011 6181018
19 May The Nemesis Army On Tour With Subrosa And Far Beyond Driven
26 May Death Valley Blues Band, Kosmonauts, Ill Audio, and End Of My Leave

Stoned Goblin
26 May One Ring, Obs
3 June Gandalfs, Obs
10 June Cool Runnings, Obs
30 June One Ring, Obs

Back on Track
Every Saturday @ Cheetah's, Brackenfell CT from 5.30pm - play 60's/70's blues and rock


Vinyl Junkies
I'm often asked by Rock of Ages listeners where they can find classic rock vinyl as well as South African rock and jazz records? Well there are two great stores in Cape Town who specialise in the above: Vibes Vinyl @ Stadium on Main, Claremont and Mabu Vinyl in Kloof Street ... check them out, they know their stuff!
"Benjy says..." Archive
---
Stay tuned every Thursday 8-12pm for the best in classic rock on RADIO 2000.
---
Your Host
Benjy Mudie
Then
Now
Benjy Mudie was inducted into the South African Rock Hall Of Fame on 14th August 2002. Of Scottish origin, Mudie started out in the music industry working in record shops. He later became the A&R man for WEA records, signing such luminaries as Lesley Rae Dowling, Baxtop and Falling Mirror. He has ventured briefly into the realms of songwriting, getting co-writing credit for Little Sister's song 'You Got My Heart', but it is mainly for his running of record labels, notably Tusk and more recently Fresh and Retro Fresh that he is honoured. With these labels he has tirelessly dedicated himself to putting South African music out there, showing an unshaking belief in the quality of SA music.
----------------------------------------------------------------------
Our Sponsors
Rock Of Ages is brought to you by Compact Disc Wherehouse.
Branches:
Sandton City
The Zone, Rosebank
Gateway, Durban
The Waterfront, Cape Town.
"Looking for that rock album?"
Talk to
Richard Filmer
at CD Wherehouse.