"Less Talk, More Rock"
Listen to Benjy Mudie every Thursday night between 8 and 12pm on Radio 2000.
Radio 2000
(97.2 to 100.2FM)
Click
here
for the frequency in your area.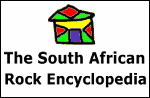 This website is part of the South African Rock Encyclopedia




Benjy says...



Dear fellow rock aficionados,

As one Rock of Ages fan put it after Thursday's special, you only realise just how prolific Steve Miller was when you lineup the songs in a row. For years he has been flying underneath the rock radar with an almost non-existant public image yet Steve Miller remains one of the most prolific and successful writer/performer in classic rock ... keep on rockin' us Steve!.....

Now this coming week is a real treat for those lovers of long extended 'jamming' psychedelic music .... the trippiest of the trippy bands were the Grateful Dead and this Thursday we will be dedicating 60 minutes to one of the most prolific bands of the rock era ........ The Grateful Dead was an American psychedelia-influenced rock band formed in 1965 in San Francisco. The band was known for its unique and eclectic songwriting style—which fused elements of rock, folk music, bluegrass, blues, country, jazz, psychedelia, and gospel — and for live performances of long modal jams. These various influences were distilled into a diverse and psychedelic whole that made the Grateful Dead "the pioneering Godfathers of the jam band world." The band's fans, some of whom followed the band from concert to concert for years, were known as Deadheads and were renowned for their dedication to the band's music. Many followers referred to the band simply as The Dead.

The Grateful Dead became the de facto resident band of Ken Kesey's Merry Pranksters, with the early sound heavily influenced by LSD-soaked Acid Tests, as well as R&B. Lead guitarist Jerry Garcia was the de facto bandleader; however, although he was often seen both by the public and the media as 'leader' or a primary spokesperson for the Grateful Dead, he was reluctant to be seen that way, especially since Garcia and the other group members saw themselves as equal participants and contributors to their collective musical and creative output. Jerry, a native of San Francisco, grew up in the Excelsior District. One of his main influences was bluegrass music, and Garcia also performed—on banjo, his other great instrumental love—in the bluegrass band Old and in the Way with mandolinist David Grisman. Phil Lesh played bass guitar and Bob Weir, the youngest original member of the group, played rhythm guitar. Ron "Pigpen" McKernan played keyboards, harmonica and was also a group vocalist until shortly before his death in 1973 at the age of 27. All of the previously mentioned Grateful Dead members shared in vocal performance of songs. Bill Kreutzmann played drums, and in 1967 was joined by a second drummer, New York native Mickey Hart, who also played a wide variety of other percussion instruments. Hart quit the Grateful Dead in 1971, embarrassed by the financial misdealings of his father, Dead money manager Lenny Hart, and leaving Kreutzmann once again as the sole percussionist. Hart rejoined the Dead for good in 1975. Tom "TC" Constanten was added as a second keyboardist from 1968 to 1970, while Pigpen also played various percussion instruments and sang. After Constanten's departure, Pigpen reclaimed his position as sole organist. Less than two years later, in late 1971, Pigpen was joined by another keyboardist, Keith Godchaux, who played grand piano alongside Pigpen's Hammond B-3 organ. In early 1972, Keith's wife, Donna Godchaux, joined the Dead as a backing vocalist. Keith and Donna left the band in 1979, and Brent Mydland joined as keyboardist and vocalist. Keith Godchaux died in a car accident in 1980. Brent Mydland was the keyboardist for the Dead for 11 years until his death in 1990. He became the third Dead keyboardist to die. Almost immediately, former Tubes keyboardist Vince Welnick joined on keyboards and vocals. For a year and a half, Welnick was often joined by special guest Bruce Hornsby on piano; Welnick died on June 2, 2006, reportedly a suicide. Robert Hunter and John Perry Barlow were the band's primary lyricists. Owsle "Bear" Stanley was the Grateful Dead's soundman for many years; he was also one of the largest suppliers of LSD.

The Grateful Dead formed during the era when bands like the Beatles and the Rolling Stones were dominating the airwaves. Former folk-scene star Bob Dylan had recently put out a couple of records featuring electric instrumentation. Grateful Dead members have said that it was after attending a concert by the touring New York "folk-rock" band The Lovin' Spoonful that they decided to "go electric." Gradually, many of the East-Coast American folk musicians, formerly luminaries of the coffee-house scene, were moving in the electric direction. It was natural for Jerry Garcia and Bob Weir, each of whom had been immersed in the American folk-music revival of the late 1950s and early '60s, to be open-minded toward electric guitars. But the new Dead music was also naturally different from bands like Dylan's or the Spoonful, partly because their fellow musician Phil Lesh came out of a schooled classical and electronic-music background, while Ron "Pigpen" McKernan was a no-nonsense deep blues lover and drummer Bill Kreutzmann had a jazz background. Listening to their first LP (The Grateful Dead, Warner Brothers, 1967), one is also reminded that it was recorded only a few years after the big "surfing music" craze; that California rock-music sound seeped in, to some degree, as well.

The Grateful Dead's early music (in the mid 1960s) was part of the process of establishing what "psychedelic music" was, but theirs was essentially a "street party" form of it. This was natural, because they played psychedelic dances, open-air park events, and closed-street Haight-Ashbury block parties. The Dead were not inclined to fit their music to an established category such as pop rock, blues, folk rock, or country/western. Individual tunes within their repertoire could be identified under one of these stylistic labels, but overall their music drew on all of these genres and more, frequently melding several of them. Often (both in performance and on recording) the Dead left room for exploratory, spacey soundscapes—a form of psychedelia that might run the gamut from strange to exotically beautiful. Most connoisseurs believe that the Grateful Dead's true spirit was rarely well captured in studio performance.The early records reflected the Dead's live repertoire — lengthy instrumental jams with guitar solos by Garcia, best exemplified by "Dark Star" — but, lacking the energy of the shows, did not sell well. The 1969 live album Live/Dead did capture more of their essence, but commercial success did not come until Workingman's Dead and American Beauty, both released in 1970. These records largely featured the band's laid-back acoustic musicianship and more traditional song structures.

As the band, and its sound, matured over thirty years of touring, playing, and recording, each member's stylistic contribution became more defined and consistent, and identifiable. Lesh, who was originally a classically-trained trumpet player with an extensive background in music theory, did not tend to play traditional blues-based bass forms, but opted for more melodic, symphonic and complex lines, often sounding like a second lead guitar. Weir, too, was not a traditional rhythm guitarist, but tended to play jazz-influenced, unique inversions at the upper end of the Dead's sound. The two drummers, Hart and Kreutzman, developed a unique, complex interplay, balancing Hart's cleaner, more structured drumming with Kreutzman's interest in jazz and swing percussion. Garcia's lead lines were fluid, supple and spare, owing a great deal of their character to his training in fingerpicking and banjo. The overall effect was of an extraordinarily complex, interlocked group of individual instruments, which, at its best, had three or four simultaneous melodies rather than one.Although he intensely disliked the appellation, Jerry Garcia was the band's de facto musical leader and the source of its identity. Garcia was a charismatic, complex figure, simultaneously writing and playing music of enormous emotional resonance and insight while leading a personal life that often consisted of various forms of self-destructive excess, including well-known drug addictions, obesity, tremendous financial recklessness, and three complex, volatile, often unhappy marriages.

The Grateful Dead are well-known for their nearly constant touring throughout their long career. In their early years, the band was dedicated to their community, the Haight-Ashbury area of San Francisco, making available free food, lodging, music and health care to all comers; they were the "first among equals in giving unselfishly of themselves to hippie culture, performing 'more free concerts than any band in the history of music' . With the exception of 1975, when the band was on hiatus and played only four concerts together, the Grateful Dead toured regularly around the USA from the winter of 1965 until July 9, 1995—with a few detours to Canada, Europe and three nights at the Great Pyramid of Giza in Egypt in 1978. (They also appeared at the legendary Monterey Pop Festival in 1967 and the even more famous Woodstock Festival in 1969; their largest concert audience came in 1973 when they played, along with The Allman Brothers Band and The Band, before an estimated 600,000 people at the Summer Jam at Watkins Glen.) Their numerous studio albums were generally collections of new songs that had been initially played in concert. The band was famous for its extended jams, which showcased both individual improvisation as well as a distinctive "group-mind" improvisation where each of the band members improvised individually, while still blending together as a cohesive musical unit, often engaging in extended improvisational flights of fancy. A hallmark of their concert sets were continuous sets of music where each song would blend into the next (a segue). Musically this may be illustrated in that the band not only improvised within the form of a song, yet also improvised with the forms.

The impact of psychedelic drugs and tremendous fame, gave Garcia's personality a unique, double-edged kind of rootlessness. At its best, this perspective resulted in a willingness to experiment musically that led to an improvisational style and an emotional perspective that made his music both wildly inventive melodically and brutally insightful lyrically. At its worst, particularly later in Garcia's life, the emotional pain of addiction,broken relationships obesity propelled him into cathartic, self-destructive behavior that ultimately contributed to his untimely death.Following Garcia's death in August of 1995, the remaining members formally decided to disband. In June 1996 Bob Weir (with Ratdog) and Mickey Hart (with Mickey Hart's Mystery Box) joined six other bands and toured as the Further Festival. In 1998's Further Festival, the two were joined by the remaining members of the band to form The Other Ones. "The Strange Remain" is a live recording of The Other Ones during the 1998 Further Festival.The main focus of the members was to pursue various solo projects, most notably Bob Weir's Ratdog, Phil Lesh and Friends and Mickey Hart's music for the 1996 Olympics. The remaining members occasionally got together under the pseudonym Crusader Rabbit Stealth Band during the late 1990s, infrequently playing unannounced shows.





The mid-2002 fall tour of The Other Ones, with Bob, Bill, Phil and Mickey, was so successful and satisfying that the band decided the name was no longer appropriate. On February 14, 2003, (as they said) "reflecting the reality that [was]," they renamed themselves The Dead, reflecting the abbreviated form of the band name that fans had long used and keeping "Grateful" retired out of respect for Garcia. The members would continue to tour on and off through the end of their 2004 Summer Tour - the "Wave That Flag" tour, named after the original 1973 uptempo version of the song "U.S. Blues." The band accepted Jeff Chimenti on keyboards, Warren Haynes on guitar and vocals and Jimmy Herring, also on guitar, as part of the band for the tour. Most recently, the Grateful Dead family (sans Lesh, who declined the invitation and instead opted to attend his son's orientation at Stanford) held the "Comes A Time" tribute to Jerry Garcia at the Greek Theater. Lesh's absence led to fan speculation about a schism in the band, which was exacerbated by the highly publicized Archive.org music downloading PR debacle, which set tensions high within the community. Although differences of opinion were exhibited publicly by various band members, Lesh helped clear the air about the "state of the band" by saying "A lot of our business disagreements are the result of poor communication from advisors. Bobby is my brother and I love him unconditionally; he is a very generous man, and was unfairly judged regarding the Archive issue." As for the future of the band, Lesh also said "The Dead is a big rusty machine that takes awhile to crank up. I am completely open to doing a Terrapin Station weekend and hopefully we will get it together for this summer." Unknown at present is whether such a "Dead" gathering will occur in 2006.





The classic Dead lineup: Jerry Garcia - guitar, vocals / Bob Weir - guitar, vocals / Ron "Pigpen" McKernan - keyboards, harmonica, vocals, percussion / Phil Lesh - bass guitar, vocals / Bill Kreutzmann - drums / Mickey Hart - drums

Selected discography



The Grateful Dead 1967
Anthem of the Sun 1968 *
Aoxomoxoa 1968
Live/Dead 1969 **
Workingman's Dead 1970 **
American Beauty 1970 **
Grateful Dead (also known as Skull & Roses) 1971 *
Europe '72 1972 *
History of the Grateful Dead Volume One (Bear's Choice) 1973
Wake of the Flood 1973 *
Grateful Dead from the Mars Hotel 1974 *
Blues for Allah 1975 **
Steal Your Face 1976
Terrapin Station 1977
Shakedown Street 1978
Go to Heaven 1980
Reckoning 1981
Dead Set 1981 *
In the Dark 1987 *
Built to Last 1989
Without a Net 1990

* recommended
** Essential

Rock of Ages's recommendations

Of all the new 'retro' rock bands that have emerged in the last 15 years or so there are very few as prolific and consistently brilliant as Gov't Mule. Fronted by Allman Brothers and sometime Grateful Dead guitarist Warren Haynes, the 'Mule bring the house down with "High & Mighty" (ATO Records) ****. From the opening roar of the title track it's heads down, pedal to the metal, Southern soaked rock 'n roll all the way with Haynes's superb lead and slide guitar playing to the fore. Check out the blistering "Brand new angel", the bluesy "Child of the earth" and the delicate folk stylings of "So weak so strong". To be honest with you not a dud track on the album .... get it now.

Ratings

| | |
| --- | --- |
| ***** | Volcanic....not to be missed. |
| **** | Seismic....highly recommended...buy it! |
| *** | Aftershock....solid effort. |
| ** | Xmas cracker...Pooof! |
| * | Do I need to explain this? |



Catch you every Thursday 8 to Midnight ...

Benjy



---

Contact Rock of Ages

Email: click here
Snail mail:
PO Box 782022, Sandton 2146
Studio phone: 089-1102003


Disclaimer:
The views, opinions, rants, raves and ramblings expressed on this website are the author's own and in no way reflect the views of Radio 2000 or the SABC.



Latest Playlist
Rock Of Ages News
Hendrix exploitation?
I was horrified to receive an email this week marked. "Save up to 70% on Hendrix 'Back to school' sale from www.jimihendrix.com)"

This is the official Hendrix site, run by his step sister Janie and others, tasked with the responsibility of keeping Jimi's memory and most importantly his music alive for future generations to experience. In addition to the normal paraphernalia like tshirts, albums, poster, stickers, etc they are selling incense, carpets, airfresheners, pillowcases, water bottles, etc ... I don't know about you but that doesn't sit well with me and in my opinion cheapens rock's greatest innovator ..... Jimi would turn in his grave I think.

Only in South Africa.....
......well in Wolmaransstad to be exact! It seems that South African rock outfit The Slashdogs are not as popular as everyone thought they were. Recently a fan of the Dog's and a potential customer of Critik's (rock 'n roll footwear endorded by the band) went into a store in Wolmaransstad to purchase himself a pair of Critik's Creepers in their distinctive "skull and x bones" chicken head and legs box. Upon seeing the package the poor kid's mother screamed FOUL! (excuse the pun), SATAN!, OCCULT! and all sorts of things that go bump in the night. Apparently words like "There is a box and it's wif a chickens head and has like blood everywhere and I'm not going to associate myself with people like this" were uttered but whether this came from the mother or store owner we have yet to find out, but what is certain is that the town called a meeting and Critik and The Slashdogs are banned from Wolmaransstad.

Old Rockers May Never Die, But They Do Get Sick

Rock stars are mortals, too, but it's a bit sobering when we learn that they're subject to the same problems we all face as we reach boomerhood. We've recently learned that Aerosmith bassist Tom Hamilton has been undergoing radiation treatment for throat cancer and will miss the first few weeks of the band's upcoming Route of All Evil Tour. Hamilton co-wrote "Janie's Got a Gun" and "Sweet Emotion" with lead vocalist Steven Tyler, who was out of action earlier this year recovering from vocal cord surgery.

Linda Ronstadt has just cancelled all of her scheduled tour dates for the rest of the year and is recovering from surgery. Her agent won't say what the surgery was for, just that it wasn't cancer. Last week, the Rolling Stones had to cancel concert performances in Northern Ireland and Spain after Mick Jagger came down with a case of laryngitis. That tour, of course, was delayed because of Keith Richards vacation-induced head injury.

We wish all of them well. I guess we just thought they were invincible!

Short Cuts... Motorhead and The Dwarves will both have songs featured on the soundtrack for the movie 'Poultrygeist: Night Of The Chicken Dead'. This low budget horror extravaganza is due out in November. Lemmy also makes a cameo appearance in the film ... The Who are to release their first studio album in 24 years through the Universal Republic label. It's to be titled 'Endless Wire'... Aerosmith are to release a new compilation album in mid-October. It's called 'Devil's Got A New Disguise', and will include two new songs, one being the title track and the other 'Sedona Sunrise'... Skid Row will release a new album 'Revolutions Per Minute' (SPV), produced by Michael Wagener at the end of October ... Peter Frampton is to release his first instrumental album on September 11. It's called 'Fingerprints' and is on the SPV label ... Fleetwood Mac guitarist Lindsay Buckingham is to release his first solo album for 14 years. Called 'Under The Skin', this is out in early October, and includes appearances from the Fleetwood Mac rhythm section of drummer Mick Fleetwood and John McVie ... a Kurt Cobain action figure is on the way for Christmas. Based on Nirvana's 1993 appearance on 'MTV Unplugged', this is seven inches high, and features the man with an acoustic guitar, a chair, microphone and music stand. The toy will be available in December.

More Classic Rock?
I can highly recommend the About Classic Rock website run by Dave White. Not only does Dave host one of the most knowledgeable classic rock blogs on the Net but the site itself is very entertaining and informative. There are always great indepth stories on the artists and the rock quizzes are addictive. If you are like me, a classic rock fan, then the weekly About Classic Rock newletter is a must. Sign up at classicrock.about.com

More rock on R2K ......
Suffering from Rock withdrawal symptoms on a Tuesday night? Well then tune the dial el pronto to Barney Simon's show between 8 and midnight every Tuesday on Radio 2000 (or R2K as Barney calls it) for the best in South African rock plus gig guide,albums reviews, demos, new releases, news from around the country and much more ...... Unmissable! .... Also don't forget to catch Michelle Constant between 1pm and 3pm Monday-Friday for news, music, interviews and loads of cool stuff .... and of course .... Mo G on the morning drive, weekdays 8-10am ... Exclusively on Radio 2000.

Live Gigs
Boulevard Blues Band
16th Saturday Flaming Fox Acoustic Sessions
17th Sunday Berties Mooring, Gordons Bay
20th Wed Berties Mooring Acoustic sessions
22nd/23rd Fri/Sat Hermanus Whale Festival.........Times TBA
24th Gecko Bar Hermanus
25th to 1st of Oct Potchefstroom Aardklop festival

October 6th - 'Die Boer' Durbanville
7th 'Berties Mooring' Gordons Bay. CD Launch for 'Live and Direct'
11th - Berties Mooring
13th/14th Colesburg National Harley Davidson Festival with Bed on Bricks and Karen Zoid
20th - Berties Mooring
21st - Mowbray Golf Club 20th school reunion Acoustic band
26th - Simonsvlei Wine Estate Stellenbosch
28th - Flaming Fox
29th - Berties Mooring

The Hellphones
9th Zanzibar, Pretoria

Jack Hammer
11th Dorp Street, Stellenbosch
22nd Steak & Ale, Pretoria
23rd SinkShack, Bronkhorstspruit

Jim Neversink Tour
15th September Back 2 Basix, Westdene

Karen Zoid
10th September Liberty Theatre on the Square, Sandton

London Calling (Fairview, Jhb)
15th September-Friday- SICK BOY INC, INANE and SUICIDE
22nd September-Friday-TOUCHED BY NAUSEA, SOLITARY CONFINEMENT, GROSS MISCONDUCT and HASTEN THE STORM

Nu Folk 5 Albert Frost, Jim Neversink, Josie Field, Laurie Levine, Lusk, Calenso & Wendy New
9th Tempo's, Randburg

Stoned Goblin
22nd September Corner Bar, Durbanville

White Mountain Folk Festival
22-25 September Giants Castle Kwa Zulu Natal www.whitemountain.co.za

Friday - Starplayer, Thirty Three, Movie55, SpoonFeedas

Saturday - Fox Fyre, Zoe, Fiona Tozer, Laurie Levine, Guy Buttery, Shomon, Nibs van der Spuy, Farryl Purkiss, Rory Eliot (Plush), Jim Neversink

Sunday - Krane, Jason Glover, Melody Kaye, Cubic Inch, Quark, Ménage à Trois, Sitter, Karen Zoid

Zen Arcade/Love Jones/The Sick Leaves
15th September Roxy's


You say it's your birthday...
September 8

Brian Cole - Association - 1942
Ben Orr - Cars - 1947
Kelly Groucutt - Electric Light Orchestra - 1945
Dean Daughtry - Atlanta Rhythm Section - 1946

September 9
Dave Stewart - Eurythmics - 1952
Doug Ingle - Iron Butterfly - 1946
Billy Preston - 1946
Otis Redding - 1941

September 10
Jose Feliciano - 1945
Joe Perry - Aerosmith - 1950
Danny Hutton - Three Dog Night - 1942

September 11
Tommy Shaw - Styx - 1953
Mickey Hart - Grateful Dead - 1943

September 12
Neal Peart - Rush - 1952
Liam Gallagher -Oasis - 1972

September 13
Peter Cetera - Chicago - 1944
David Clayton-Thomas - Blood Sweat & Tears - 1941
Randy Jones - Village People - 1952
Dave Quincy - Manfred Mann's Earth Band - 1939
Steve Gaines - Lynyrd Skynyrd- 1949

September 14
Steve Berlin - Los Lobos - 1955

Courtesy of About ClassicRock

Birthday archives


January
February
March
April
May
June
July
August
September
October
November
December


"Benjy says..." Archive
---
Stay tuned every Thursday 8-12pm for the best in classic rock on RADIO 2000.
---
Your Host
Benjy Mudie
Then
Now
Of Scottish origin, Benjy Mudie started out in the music industry working in record shops. He later became the A&R man for WEA records, signing such luminaries as Lesley Rae Dowling, Baxtop and Falling Mirror. He has ventured briefly into the realms of songwriting, getting co-writing credit for Little Sister's song 'You Got My Heart', but it is mainly for his running of record labels, notably Tusk and more recently Fresh and Retro Fresh that he is honoured. With these labels he has tirelessly dedicated himself to putting South African music out there, showing an unshaking belief in the quality of SA music.
----------------------------------------------------------------------