"Less Talk, More Rock"
Listen to Benjy Mudie every Thursday night between 8 and 12pm on Radio 2000.
Radio 2000
(97.2 to 100.2FM)
Click
here
for the frequency in your area.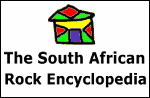 This website is part of the South African Rock Encyclopedia
Benjy says...



Fellow rock fanatics .... along with Derek Trucks, Joe Bonamassa, Sonny Landreth and the like, Warren Haynes is one of the shining lights of the blues rock guitar movement. Last Thursday's Gov't Mule Special blew so many listeners away, I have been inundated with emails asking for information on the band. It amazes me that such a talent, alongside so many others, is not accorded the commercial success and recognition that they richly deserve. Check out the band's site at www.mule.net

I will be broadcasting live from the Joburg studios this coming Thursday and look forward to talking to many of you on the phone. The specail this week will be the British blues stalwarts Chicken Shack featuring Stan Webb.





So where does it all begin? According to recent CD releases Stan was born in London on February 3 1946, and then at an early age moved to Blakedown in Worcestershire, and eventually became based in nearby Kidderminster. In fact Stan's first instrument was the old favourite of the time - the tea-chest bass, an essential item for any skiffle band. It was not until he heard Barney Kessel playing guitar on an Oscar Peterson record that he decided to take up the guitar. Whatever, it was in Kidderminster that Stan put together his first group - the Blue Four.





Pete Frame's Family Tree describes how his first real band was Sounds of Blue formed in 1964, a Stourbridge-based r n' b band. It included Christine Perfect, Andy Silvester and Chris Wood (later to join Traffic) amongst others in their line up. In early 1965 Stan put together the first incarnation of Chicken Shack with Andy from Sounds of Blue plus Alan Morley, and then Al Sykes, Hughie Flint and finally Dave Bidwell on drums. This line-up paid their almost obligatory rock dues in Hamburg (five hour sets at the Star Club) for a couple of years before returning to the Midlands in 1967. It was then that Christine Perfect joined them and they recorded their first album for Blue Horizon "Forty Blue Fingers". (They had sent Mike Vernon a tape, but because the quality wasn't brilliant he came up to the Midlands to see them ... and I suppose the rest is history.) This was followed in 1969 by "OK Ken" and "100 ton chicken" but commercial success eluded them until the release of the single "I'd rather go blind" which featured a scorching lead vocal by Christine. Ironically just as Chicken Shack achieved that chart success Christine left the band to marry Fleetwood Mac bassist John McVie and briefly retired from making music before making her considerable mark with that band. She was replaced by Paul Raymond, ex-Plastic Penny on keyboards and guitar and this line up recorded two further albums for Blue Horizon. However by the recording of the last Blue Horizon album ("Accept") there were clear musical differences between Stan and label head Mike Vernon, and in many ways the split was inevitable. With the loss of the Blue Horizon deal, at the end of 1970 Stan disbanded this version of Chicken Shack with Paul Raymond first joining fellow blues boom compatriots, Savoy Brown. According to a Canterbury Scene web site, Pip Pyle was a drummer with Chicken Shack around this time - for a very short time. He claims he was fired by Stan after laughing at his version of If I Were A Carpenter! Whatever, in early 1971 Stan launched his new three-piece set up. This version of Chicken Shack had, besides Stan, Paul Hancox on drums and John Glascock on bass. John Glascock later joined Jethro Tull, and subsequently tragically died.





However it would appear that this line up lasted just a year before further changes came about - John Glascock being replaced by Bob Daisley, and then just as Unlucky Boy was being released it was all change yet again. Basically Stan's rhythm section left. For replacements he got David Wilkinson on keyboards, Alan Powell on drums and Rob Hull on bass. However no sooner had they recorded a live album, with it all ready for release, when in 1974 Stan announced he was disbanding Chicken Shack and joining a reformed Savoy Brown with Kim Simmonds and Miller Anderson. By all accounts their live performances were good, and they recorded one album Boogie Brothers, but the tensions of having three composers, three guitarists, and, I imagine, three egos on board led to its inevitable demise. Kim Simmonds reformed Savoy Brown bringing back in Paul Raymond on keyboards and Dave Bidwell on drums, while Stan put together Broken Glass featuring Robbie Blunt on guitar, Mac Poole (ex Warhorse) on drums and Rob Rawlinson on bass - Miller Anderson was still around as well. Broken Glass perhaps fitted in well with the kind of mid seventies calm before the punk storm, and released one album in 1975, toured for a bit, but after that they broke up in 1976, and Stan was back on his own with the Chicken Shack name. For the next few years it gets difficult to track Stan's progress and bloody frustrating to get hold of his recorded output. In effect Stan put together a touring and occasional recording band.





According to Pete Frame's Family Tree, Chicken Shack members during this time included Paul Martinez and Steve York on bass, Robbie Blunt on guitar, Ed Spivock (ex Babe Ruth) on drums, and Dave Winthrop on sax. Stan continued to build on his strong popularity on the continent, especially Germany, and recorded two albums in the late seventies. Then in October 1979 a new version of Chicken Shack, with Paul Butler (ex-Jellybread, Punch n'Judy and the Keef Hartley Band) on guitar, Keef Hartley himself on drums and Bob Daisley back on bass played a one-off gig at Banbury football ground. However it was with a rather different line-up that Stan took Chicken Shack into the 1980s. In May 1980 Stan put together yet another version of Chicken Shack. The only survivor from Banbury was Paul Butler, joining them on bass was Alan Scott and ex- TYA drummer Ric Lee. Alan Scott was soon to be replaced by Andy Pyle who was ex-Juicy Lucy, Savoy Brown, Blodwyn Pig, Colosseum II, Kinks, Keef Hartley Band amongst others! Stan and this line-up, augmented by Tony Ashton back on keyboards recorded the live Roadies Concerto album (released April 1981)which featured a more bluesy sound. However once again this line up was not to last the course, and Stan went into 1982 with a new band calling itself Stan Webb's Speedway. This featured Andy Pyle on bass, Russ Alder (ex Pink Fairies) on drums and Miller Anderson back on second guitar. By 1983 it was back with Stan Webb's Chicken Shack, but there wasn't a really settled line-up for the next three years which saw on occasions Miller Anderson as well as Andy Scott and Andy Pyle on bass, Roger Saunders on guitar and John Gunzell on drums.





However in 1987 he was touring with a line up of himself plus David Wilkinson on keyboards, Bev Smith on drums and Wayne Terry and later David Wintour on bass. By 1988 Gary Davies on 'back up guitar' had been added to the line up, and they were very much a blues band again. In 1989 a live album was released. 1991 a new studio album, Changes, was released which revealed that James Morgan was now to be found on bass. This album featured a more mellow Stan, although he still found time to showcase a revamping of I'd Rather Go Blind and Poor Boy. This new line up recorded another live album in 1995, and carried on as a four-piece until 1998 when James Morgan was replaced by Jim Rudge. This was the line-up which took Stan into the 21st Century, but in 2002 Bev left, and after a couple of drummers Stan has settled with Mick Jones, and this is the current line-up .Stan Webb and the ever changing Chicken Shack lineup continue to tour and record and are a staple on the European classic rock and blues tour circuit





Courtesy of www.robertphipps.free-online.co.uk

Discography

Forty Blue Fingers, Freshly Packed
And Ready To Serve (1968) *
O.K. Ken (1969) *
100 Ton Chicken (1969) *
Accept (1970)
Imagination Lady
Unlucky Boy (1973)
Goodbye Chicken Snack (Live) (1974)
On Air (BBC sessions) (1991)
Still Live After All These Years (2004)

* recommended
** Essential

Rock of Ages CD Compilation

Coming shortly - the first of many Rock of Ages cd compilations ... it's called "Footstomping Music" which I guess is pretty self explanatory and it features some of the real heavyweights of classic rock. The difference with other compilations featuring some of the these great bands is that we have avoided including the obvious 'hit' songs and gone for other more representative tracks. Here is a partial list of Who's Who on the album which is being released through Universal Music, hopefully by the beginning of November.

grand funk railroad - footstomping music
wishbone ash - blowin' free
taste - what's going on
uriah heep - look at yourself
black sabbath - sweet leaf
nazareth - go down fighting
mountain - never in my life
santana - toussaint 'l overture
blue oyster cult - the red & the black
lynyrd skynyrd - gimme back my bullets
deep purple - burn
robin trower - too rolling stoned
thin lizzy - chinatown

Rock of Ages's recommendations



The last couple of months have seen some great new albums released for the rock connoisseur: Iron Maiden's "A matter of life and death" *** is the sound of a classic rock band back on top of their game. What has made the 'Maiden shine above 99% of the metal bands, both old and new, is their ability to combine sheer power with melody and the new album has both in equal doses. Produced by ex Capetonian Kevin "Caveman" Shirley, the band have made their best album in over 2 decades ......





Returning to the rock fray after a patchy second album Audioslave have really delivered the goods on "Revelations" ****. Retaining the machine gun riffs of their groundbreaking debut but this time fusing it with a more soulful funky sound the band have never sounded so focused. Chris Cornell sings like a man intent on wrenching every bit of emotion out of the songs and Tom Morello? Well again he astounds all and sundry with his blazing guitar style, pulling sounds out of six strings that a battery of Moogs would fail to emulate - one of the true masters of the guitar.

Ratings:

| | |
| --- | --- |
| ***** | Volcanic....not to be missed. |
| **** | Seismic....highly recommended...buy it! |
| *** | Aftershock....solid effort. |
| ** | Xmas cracker...Pooof! |
| * | Do I need to explain this? |



Catch you every Thursday 8 to Midnight ...

Benjy



---

Contact Rock of Ages

Email: click here
Snail mail:
PO Box 782022, Sandton 2146
Studio phone: 089-1102003


Disclaimer:
The views, opinions, rants, raves and ramblings expressed on this website are the author's own and in no way reflect the views of Radio 2000 or the SABC.



Latest Playlist
Rock Of Ages News
Boz Burrell Dies
Original Bad Company bassist Boz Burrell has died at his home in Spain. He was 60. Rock of Ages sends condolences to his family and friends.

Nirvana DVD
Nirvana release their first ever DVD on November 13. It's 'Live! Tonight! Sold Out', whicn was issued on video in 1994. Both the audio and video have both been re-mastered, and there will be a number of bonus features.

New Bob Seger
As always, it is music with a simple but effective message, set to a medium-hard rock beat. Later practitioners like Bruce Springsteen, Tom Petty and John Mellencamp owe much to Seger's everyman style and work ethic. Waiting 11 years between albums might be risky for some artists, but Bob Seger has had no problem picking up where he left off and his new album "Face the promise". There's plenty of classic Seger rock throughout, especially the lead track, "Wreck This Heart," "Are You" and the title song. And there's plenty of the lyrics that are Seger's trademark: simple, direct, easily related to by common everyday folks like us.

Heaven For Sabbath Stars
Unconfirmed reports suggest that Ronnie James Dio, Tony Iommi, Geezer Butler and Bill Ward are to re-unite under the name of Heaven & Hell. This is the title of the classic 1980 album they recorded as Black Sabbath. The foursome are said to be planning UK shows in February.

Young Gets His Fill
Neil Young is to release an album from his archives during mid-November. It's 'Live at the Fillmore East 1970', which will features live recordings from a series of shows at the venue in March, 1970, when Young performed with Crazy Horse.

Aerosmith Toxic
Steven Tyler says that the chemotherapy he's undergone for almost a year "about killed me" but has also killed the hepatitis C infection with which he was diagnosed three years ago.

Steven Tyler revealed in an interview that he had the illness for a long time before exhibiting any symptoms of the chronic liver infection due to contracting the Hepatitis C virus. After 11 months of chemo, the infection "is nonexistent in my bloodstream as we speak," Tyler said, "so it's one of those few miracles in doctoring where it's like a complete cure. It's gone." Tyler was sidelined earlier this year for unrelated surgery to repair damaged vocal cords. Aerosmith is currently on tour with Motley Crue.

Shorts Cuts ... Despite seemingly announcing his retirement, mad ex UFO/Scorpions axeman Michael Schenker has announced a Japanese tour, starting on November 13. And UK shows are expected before the end of the year ... Audioslave guitarist Tom Morello has been arrested in Los Angeles, and charged with unlawful assembly. He was taking part in a protest march on behalf of immigrant hotel workers.

More Classic Rock?
I can highly recommend the About Classic Rock website run by Dave White. Not only does Dave host one of the most knowledgeable classic rock blogs on the Net but the site itself is very entertaining and informative. There are always great indepth stories on the artists and the rock quizzes are addictive. If you are like me, a classic rock fan, then the weekly About Classic Rock newletter is a must. Sign up at classicrock.about.com

More rock on R2K ......
Suffering from Rock withdrawal symptoms on a Tuesday night? Well then tune the dial el pronto to Barney Simon's show between 8 and midnight every Tuesday on Radio 2000 (or R2K as Barney calls it) for the best in South African rock plus gig guide,albums reviews, demos, new releases, news from around the country and much more ...... Unmissable! .... Also don't forget to catch Michelle Constant between 1pm and 3pm Monday-Friday for news, music, interviews and loads of cool stuff .... and of course .... Mo G on the morning drive, weekdays 8-10am ... Exclusively on Radio 2000.

Live Gigs
Rocktober Fest
(Jack Hammer / Duck & Cover / Southern Gypsy Queen)
6th October Steak & Ale, Centurion

Red House
Saturday 30 Woodstock Hartebeespoort

Boulevard Blues Band
25th to 1st of Oct Potchefstroom Aardklop festival

October
6th - 'Die Boer' Durbanville
7th 'Berties Mooring' Gordons Bay. CD Launch for 'Live and Direct'
11th - Berties Mooring
13th/14th Colesburg National Harley Davidson Festival with Bed on Bricks and Karen Zoid
20th - Berties Mooring
21st - Mowbray Golf Club 20th school reunion Acoustic band
26th - Simonsvlei Wine Estate Stellenbosch
28th - Flaming Fox
29th - Berties Mooring

Jim Neversink
11th Back 2 Basix, Westdene

Josie Field
11th October 88 Lounge, Norwood
13th Steak & Ale, Lyttleton Pretoria

Robin Auld (EP TOUR)
30th Fogey's at the Railway House, Muizenberg


You say it's your birthday...
September 28
Nick St. Nicholas - Steppenwolf - 1943

September 29
Jerry Lee Lewis - 1935
Mark Farner - Grand Funk Railroad - 1948
Mike Pinera - Iron Butterfly - 1948

October 1
Scott McKenzie - 1939
Jerry Martini - Sly & The Family Stone - 1943

October 2 Don McLean - 1945
Mike Rutherford - Genesis - 1950
Sting - 1951

October 3
Chubby Checker - 1941
Lindsey Buckingham - Fleetwood Mac - 1949
Tommy Lee - Motley Crue - 1962

October 4
Jim Fielder - Blood, Sweat & Tears; Buffalo Springfield - 1947

October 5
Brian Johnson - AC/DC - 1947
Steve Miller - Steve Miller Band - 1943
Bob Geldof - Boomtown Rats - 1951
Brian Connolly - Sweet - 1945

October 6
Kevin Cronin - REO Speedwagon - 1951

Courtesy of About ClassicRock

Birthday archives


January
February
March
April
May
June
July
August
September
October
November
December


"Benjy says..." Archive
---
Stay tuned every Thursday 8-12pm for the best in classic rock on RADIO 2000.
---
Your Host
Benjy Mudie
Then
Now
Of Scottish origin, Benjy Mudie started out in the music industry working in record shops. He later became the A&R man for WEA records, signing such luminaries as Lesley Rae Dowling, Baxtop and Falling Mirror. He has ventured briefly into the realms of songwriting, getting co-writing credit for Little Sister's song 'You Got My Heart', but it is mainly for his running of record labels, notably Tusk and more recently Fresh and Retro Fresh that he is honoured. With these labels he has tirelessly dedicated himself to putting South African music out there, showing an unshaking belief in the quality of SA music.
----------------------------------------------------------------------