"Less Talk, More Rock"
Listen to Benjy Mudie every Thursday night between 8 and 12pm on Radio 2000.
Radio 2000
(97.2 to 100.2FM)
Click
here
for the frequency in your area.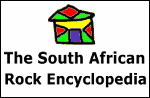 This website is part of the South African Rock Encyclopedia
Benjy says...



Dear rock fans,

What I really love about some classic rock artists is their ability to keep making great music: Along with Robert Plant and Jeff Beck and others, Glenn Hughes is one of those musicians who just seems to be getting better as he gets older. I can highly recommend his new album "Music for the divine" (Frontiers), some tracks of which were featured on last week's special....In true Rock of Ages style we make another quantum leap on this week's show where we feature a 45 minute special on KISS.





KISS is an American glam hard rock band formed in New York City in 1973. The group has performed and recorded continuously since their formation. KISS has been awarded 22 gold albums to date, and has certified sales of 19 million records in the United States. The group's worldwide sales are in excess of 80 million albums.Easily identified by their trademark face paint and stage costumes, KISS quickly rose to prominence on the basis of their elaborate live performances, which featured firebreathing, blood spitting, smoking guitars and pyrotechnics. Their instantly recognizable image has enabled them to promote themselves not just as a band, but a brand: KISS merchandising far exceeds that of any other musical act, including Elvis Presley.





KISS traces its roots to Wicked Lester, a New York City-based rock and roll band led by co-founders Gene Simmons (born Chaim Witz in Haifa, Israel on August 25, 1949) and Paul Stanley (born Stanley Harvey Eisen in Queens, New York City on January 20, 1952). Wicked Lester, with their eclectic mixture of musical styles, never achieved any success. They recorded one album, which was shelved by Epic Records, and played a handful of live shows. Simmons and Stanley, feeling that a new musical direction was needed, abandoned Wicked Lester in 1972 and began forming a new group.In late 1972, Simmons spotted an ad in Rolling Stone placed by Peter Criss, a veteran drummer from the New York club scene. Criss (born Peter Criscuola on December 20, 1945 in Brooklyn, New York City) auditioned for and joined the new version of Wicked Lester. The trio focused on a much harder style of rock than Wicked Lester played. Inspired by the theatrics of the New York Dolls, they also began experimenting with their image by wearing makeup and various costumes. In November 1972, the trio played a showcase for Epic Records A&R director Don Ellis, in an effort to secure a record deal. Although the performance went well, Ellis hated the group's image and music. On top of that, as he was leaving, he was vomited on by Criss's brother.In January 1973, the group added lead guitarist Paul "Ace" Frehley (born April 27, 1951 in the Bronx, New York City) after being extremely impressed with his first audition, where he showed up wearing two different shoes, one red and one orange, and began warming up on his guitar while another guitarist was being auditioned by the band. A few weeks after Frehley joined, the Wicked Lester name was dropped and the band became KISS. Stanley came up with the name, while Frehley created the now-iconic logo (making the "SS" look like lightning bolts).The letters happened to look similar to the insignia of the Nazi SS, or Waffen-SS, a symbol that is now illegal to display in Germany. Therefore, in Germany, all of the band's album covers and merchandise used a modified version of the logo, in which the "SS" looks like a backwards "ZZ."The band's name has been rumored to have many hidden meanings, among them an acronym for "Knights In Satan's Service." The band has consistently denied this, stating that Paul Stanley chose the name on the spur of the moment.





Former TV director Bill Aucoin, who had seen the group at a handful of showcase concerts in the summer of 1973, offered to become the band's manager in mid-October. KISS agreed, with the condition that Aucoin get them signed to a recording contract within two weeks. On November 1, 1973, KISS became the first act signed to former teen pop singer and Buddha Records executive Neil Bogart's new label Casablanca Records.The band entered Bell Sound Studios in New York City in late 1973 to begin recording their first self titled album KISS, which was released early that following year.Casablanca and KISS promoted the album heavily throughout the spring and summer of 1974 but despite some great songs like "Nothin' to Lose," "Firehouse," and "Black Diamond" and constant touring, KISS initially sold just 75,000 copies. The band flew to Los Angeles in August 1974 to begin recording their second album, Hotter Than Hell, which was released later that year but again commercial success eleuded them,the only single, "Let Me Go, Rock 'n' Roll," failed to chart and the album stalled at #100 before dropping away.KISS was pulled from their tour to quickly record a new album. Casablanca Records head Neil Bogart stepped in to produce the next album, trading in the murky, distorted sound of Hotter Than Hell for a cleaner and slightly poppier sound. Dressed To Kill, released on March 19, 1975, fared slightly better commercially than Hotter Than Hell. It also contained what would later become the band's trademark song, "Rock and Roll All Nite."Although KISS albums had not proven to be big sellers, the band was quickly gaining a reputation as a top-flight live act. KISS concerts featured things such as Simmons spitting "blood" (primarily yogurt and food coloring) or "breathing fire" (spitting flammable liquid at a torch); Frehley soloing as his guitar burst into flames (light and smoke bombs placed inside the guitar); Criss's elevating drum riser that emitted sparks; Stanley's Townshend-style guitar smashing; and pyrotechnics throughout the show.However by late 1975, Casablanca was nearly bankrupt and KISS was in danger of losing their record contract. Both parties desperately needed a commercial breakthrough if they were to survive. That breakthrough came in an unlikely form - a double live album.





KISS attempted to express the excitement felt at their live shows (which their studio albums had so far failed to do), with their next album. Released in 1975, Alive! would go on to achieve quadruple platinum status, and spawned KISS's first top 40 single, a live version of "Rock And Roll All Nite." It was the first version of "Rock and Roll All Nite" with a guitar solo, and this recording has come to represent the definitive version of the song; supplanting the studio original. In recent years the band admitted that additional audience noise had been added to the album, not to deceive fans, but to add more "excitement and realism" to the show.The success of Alive! not only brought KISS the breakthrough they had been seeking, but arguably saved Casablanca. Following this success, KISS partnered with producer Bob Ezrin, who had previously worked with Alice Cooper. The result was Destroyer (released 1976), KISS's most musically ambitious studio album to date. Destroyer, with its rather intricate production, was a departure from the rawer sound of the first three studio albums. While the album sold well initially, it quickly dropped down the charts. Only when the ballad "Beth" was released as a single did the album's fortunes rebound. "Beth" was a #7 hit for the band, and its success revived album and ticket sales for KISS.Two more highly successful studio albums were released in less than a year—Rock and Roll Over (1976) and Love Gun (1977). A second live album, Alive II, was released on November 29, 1977. All three albums were certified platinum upon or soon after their release. Between 1976 and 1978, KISS earned $17.7 million from record royalties and music publishing. A 1977 Gallup poll named KISS the most popular band in America. In Japan, KISS broke attendance records previously held by The Beatles.The first of what is now many KISS greatest hits albums, titled Double Platinum, was issued on April 2 1978. During this period, KISS merchandise became a huge source of income for the group. Some of the products released included a pair of comic books released by Marvel, a pinball machine, KISS dolls, "KISS Your Face Makeup" kits, Halloween masks, board games, and many other pieces of memorabilia. It is said that the members donated their blood and mixed it together and used it to make some of the comics. Membership in the KISS Army, the band's fan club, was in the six figures. Between 1977 and 1979, worldwide merchandise sales (in-store and on tour) reached an estimated $100 million.





The band's first album of new material in two years, Dynasty (1979), continued their platinum streak. The album contained what would become the biggest single in the history of the band, the worldwide smash "I Was Made For Lovin' You." The song, which combined elements of the KISS sound with disco, was a top ten hit throughout the world (peaking at #11 in the U.S.) and stands as the most covered KISS song ever. Dynasty was recorded using South African session drummer Anton Fig, at the request of producer Vini Poncia, who felt that Criss's drumming skills were not adequate. The only contribution made by the increasingly discontented Criss to Dynasty was "Dirty Livin'," which he co-wrote and sang.One very public indication of the heightened friction within the group was an infamous October 31, 1979 interview on Tom Snyder's late night The Tomorrow Show. During it, a visibly irritated Simmons and Stanley try to contain the bombastic (and drunk) Frehley, whose non-stop laughter and joking overshadowed the content and conversation that takes place between Snyder and the rest of the band. Criss, taking his cue from Frehley, made repeated references to his large gun collection, to the chagrin of Simmons.By the conclusion of the Dynasty tour in December 1979, tensions between Peter Criss and the rest of the band were at an all-time high. His drumming skills had noticably eroded, and he even intentionally slowed down or stopped playing altogether during later shows. The final show of the tour (December 16, 1979) would be the last time Criss performed with the group, although he remained an official member for nearly six more months.[With Criss's involvement in KISS at an end, the group recorded the followup to Dynasty in early 1980. As with Dynasty, this album was recorded with session drummer Anton Fig, although at the time his performance was uncredited. Showcasing a slick, contemporary pop sound, Unmasked (1980) had the dubious distinction of being the first KISS album since Dressed to Kill to fail to go platinum. KISS's first-ever replacement member, Eric Carr was announced in late July 1980.





For their next album, the band once again approached Bob Ezrin, with whom KISS had found success on Destroyer. Early press reports indicated that the new album would be a return to the hard rock style that had originally brought the band success. What was released instead was 1981's Music From "The Elder", a concept album featuring medieval horns, strings, harps, synthesizers and Gregorian Chant-style vocalizing.Once released, fan reaction to The Elder was harsh; it failed to go gold and peaked at #75 on the Billboard Album Chart.In June 1982, Frehley's departure from the band was negotiated, although he would not officially leave until December.Creatures of the Night (1982) was KISS's heaviest album to date, and although it fared better than Music From "The Elder", it couldn't make it past #45 on the charts.In Frehley's absence, KISS utilized a number of guitarists for the recording of the album, including Vinnie Vincent .Sensing it was time for a change, KISS made the decision to abandon their trademark makeup and costumes. They appeared in public without makeup for the first time on a September18, 1983 appearance on MTV. The appearance coincided with the release of the band's new album, Lick It Up which became KISS's first gold record in three years, but the tour was even more sparsely attended than the one for Creatures of the Night. Due to quickly rising tensions between Vincent and the rest of KISS (particularly Simmons and Stanley), Vincent was fired at the conclusion of the tour. His replacement was Mark St. John.With St. John on board, KISS released Animalize in September 1984. Animalize built on the success of Lick It Up and was the band's best-selling record during the decade. With the success of the album and subsequent tour, KISS had recaptured some of their earlier glory (though not to the level of their '70s heyday). St. John, however, was soon taken ill with Reiter's syndrome during tour rehearsals, and only performed at a handful of shows. He was fired from KISS in December 1984 and replaced by Bruce Kulick who became KISS's fourth lead guitarist in three years.The lineup of Stanley, Simmons, Carr, and Kulick turned out to be the most stable since the original, and for the rest of the 1980s KISS released a series of platinum albums—1985's Asylum, 1987's Crazy Nights and the 1988 greatest hits compilation Smashes, Thrashes & Hits. KISS ended the '80s with the 1989 release Hot in the Shade.





KISS released Revenge on May 18, 1992. It featured a leaner, harder-edged sound, as indicated by the first single, "Unholy." In a surprise move, KISS enlisted the aid of Vinnie Vincent for songwriting duties. The album debuted in the Top 10 and went gold. KISS embarked on a brief club tour of the U.S. in the spring of 1992, before beginning an American arena tour in September 1992. KISS followed Revenge with the release of Alive III (1993), which was recorded during the Revenge tour.On August 9, 1995, KISS joined the long line of musicians to perform on MTV Unplugged. The band contacted Criss and Frehley and invited them to participate in the event. Both joined KISS onstage for several songs at the end of the set–"Beth," "2000 Man," "Nothin' to Lose" and "Rock and Roll All Nite." The Unplugged appearance set off months of speculation that a possible reunion of the original KISS lineup was in the works. In the weeks following the Unplugged concert, however, the band (with Kulick and Singer), returned to the studio for the first time in three years to record Carnival of Souls. The album was completed, but its release was delayed for two years. While KISS continued to exist publicly as Simmons, Stanley, Kulick, and Singer, arrangements for a reunion of the original lineup were in the works. These efforts culminated with a public event as dramatic as any the band had staged since their 1983 unmasking on MTV.In September 1998, the reunited group issued Psycho Circus. Despite its appearance as the first album with the original lineup since 1977's Love Gun, the contributions of Frehley and Criss were minimal. While the images of Frehley and Criss are featured prominently on the album, most of the lead guitar work was later revealed to have been performed by future band member Tommy Thayer and former member Bruce Kulick. Most drum duties were handled by session musician Kevin Valentine. Despite the controversy, the album achieved a #3 chart debut, the highest ever position for a KISS album. The title track received a Grammy nomination for Best Hard Rock Performance.On August 11, 1999, KISS was inducted into the Hollywood Walk of Fame, in the "Recording Industry" category.

In February 2003, the band went to Australia and recorded KISS Symphony: Alive IV with the Melbourne Symphony Orchestra. Frehley was replaced for the show by former Black N' Blue guitarist Tommy Thayer who had played on the Psycho Circus album. With KISS's Farewell Tour never having reached an official conclusion, the group (with Criss back in the fold) announced a co-headlining tour with Aerosmith in 2003. Frehley left the group permanently, stating that he believed the Farewell Tour would be KISS's last. Frehley was permanently replaced by Thayer. The tour earned more than US$64 million in 2003, which ranked #7 for the year.Simmons and Stanley did not renew Criss's contract when it expired in March 2004. Criss, on his website, stated that "No one, again no one has called me, or my attorney about an extension for future touring. As a founding member I find this to be disrespectful to me, and to the fans that have made us one of the biggest bands in the world."During the summer of 2004, KISS headlined the Rock the Nation 2004 World Tour, with Poison as the opening act. The tour ended in August with a sold out show in Mexico City. Selected dates on the tour were filmed for the Rock the Nation Live! concert DVD, released on Decembe 13, 2005. Stanley's increasing hip troubles are noticeable in the video: He rarely jumps or runs, and spends most of the show simply standing at his microphone. He has already had two hip surgeries performed, with more likely in the future. Stanley recently stated that while a new KISS tour is a possibility, a new album is unlikely.Though KISS is eligible for enshrinement in the Rock and Roll Hall of Fame (whose rules state that an act is eligible 25 years after its first release), they have not been nominated.

Current members

Gene Simmons – bass, vocals (1973–present)
Paul Stanley – rhythm guitar, vocals (1973–present)
Eric Singer – drums (1991–96, 2001, 2004–present)
Tommy Thayer – lead guitar (2002–present)
Past members
Peter Criss – drums, vocals (1973–1980, 1996–2001, 2002–04)
Ace Frehley – lead guitar, vocals (1973–1982, 1996–2002)
Eric Carr – drums, vocals (1980–1991)
Vinnie Vincent – lead guitar (1982–1984)
Mark St. John – lead guitar (1984)
Bruce Kulick – lead guitar (1984–1996)

Rock of Ages's recommendations

My road to a lifelong appreciation of classic rock music began in Benoni, where rather than have my first Campari I heard, what was for me, my first authentic blues record - "Boogie with Canned Heat". I had already experienced Jimi's electric storm and dug Cream's extended jams but songs like "Rollin' and Tumblin'" and "Dust my broom" sounded so raw and primal. This led me to Sonny Boy Williamson, Muddy Waters, Willie Dixon, Robert Johnson and the other masters ... so I've always had a soft spot for great blues .... One of my favourite blues outfits is Cape Town's Boulevard Blues Band and their new album "Live & Direct" *** is a must for fans of the real thing. From the opening notes of "Further on up the road" it's full tilt boogie with some blazing guitar licks from Richard Pryor, soulful vocals from the eternal Dr John Mostert and possibly the best blues harp player in Greg Smith (he done make it talk!). Highlights include "Treat her right", Muddy's "Rollin' Stone" and the perennial "Hootchie Cootchie Man". The album is available direct from the band at www.boulevardblues.co.za

Ratings:

| | |
| --- | --- |
| ***** | Volcanic....not to be missed. |
| **** | Seismic....highly recommended...buy it! |
| *** | Aftershock....solid effort. |
| ** | Xmas cracker...Pooof! |
| * | Do I need to explain this? |



Keep the rock real ...

Benjy



---

Contact Rock of Ages

Email: click here
Snail mail:
PO Box 782022, Sandton 2146
Studio phone: 089-1102003


Disclaimer:
The views, opinions, rants, raves and ramblings expressed on this website are the author's own and in no way reflect the views of Radio 2000 or the SABC.



Latest Playlist
Rock Of Ages News
CBGB closes

The final chords reverberated off the black, sticker-covered walls of CBGB as the grungy, iconic club toasted the end of its 33-year residence in New York.

Rock poet Patti Smith headlined the Sunday night concert, CBGB's last before eviction by its landlord — the Bowery Residents Committee, a homeless advocacy group that owns the property. The club will close Oct. 31.

Hundreds of music fans packed the small downtown club Sunday, while reporters hovered outside. The mood was both somber and raucous at CBGB, hailed by many as the birthplace of punk.

Audrey In Black

Fancy seeing iconic actress Audrey Hepburn dancing to AC/DC's 'Black In Black'? Thanks to the wonders of computer technology it's happened in a new American TV ad for Gap. Check it out.

Cofield to play New York

South African singer songwriter Cofield Mundi has been selected to perform at the highly prestigious CMJ Music Marathon in New York in November. She was selected from thousands of entries received from artists around the world and is the only South African musician to be accorded this honour.Cofield will be performing at The Cutting Room on November 1st at 7pm accompanied by members of Dido's US touring band. The Cutting Room is owned by Chris Noth (Sex in the City/Law and Order) and is one the most prestigious live music venues in the City at which to perform. In the recent past artists such as Norah Jones, Sheryl Crow and Vanessa Carlton have graced the Cutting Room stage. www.thecuttingroomnyc.com

SHORT CUTS ... Genesis are back. Phil Collins, Mike Rutherford and Tony Banks are to re-unite next year for a major tour. More news is expected shortly ... Hughes-Thrall are to have their classic 1982 self-titled debut album re-issued by Rock Candy in November. This has been re-mastered and comes with bonus tracks. For further details, go to www.hughesthrall.com
More Classic Rock?
I can highly recommend the About Classic Rock website run by Dave White. Not only does Dave host one of the most knowledgeable classic rock blogs on the Net but the site itself is very entertaining and informative. There are always great indepth stories on the artists and the rock quizzes are addictive. If you are like me, a classic rock fan, then the weekly About Classic Rock newletter is a must. Sign up at classicrock.about.com

More rock on R2K ......
Suffering from Rock withdrawal symptoms on a Tuesday night? Well then tune the dial el pronto to Barney Simon's show between 8 and midnight every Tuesday on Radio 2000 (or R2K as Barney calls it) for the best in South African rock plus gig guide,albums reviews, demos, new releases, news from around the country and much more ...... Unmissable! .... Also don't forget to catch Michelle Constant between 1pm and 3pm Monday-Friday for news, music, interviews and loads of cool stuff .... and of course .... Mo G on the morning drive, weekdays 8-10am ... Exclusively on Radio 2000.

Live Gigs



Table Mountain Blues Summit

25th November Tafelberg Tavern, Hope Street Cape Town

Featuring: Blues Broers, Boulevard Blues Band, Albert Frost Trio, Piet Botha & Jack Hammer, Southern Gypsy Queen, Terri & Harper Jnr Blues Duo, Gerald Clark ... For ticket sales or more information, contact Mike Combrinck 083-4599748 (mike@gkcmarketing.co.za)

Boulevard Blues Band

21st - Mowbray Golf Club 20th school reunion Acoustic band
26th - Simonsvlei Wine Estate Stellenbosch
28th - Flaming Fox
29th - Berties Mooring

Battle of the bands (Holly & the Woods/Wonderboom)

28th Shooters, Emerald Casino,Vanderbylpark

Tanz Café, Bryanston

25th Lonehill Estate /The Hope Diary
26th Veronique Lalouette
27th Strange Brew
28th Tony Cox

Fearstrike/Gnolium

21st Cool Runnings, Long Street, Cape Town

Fuzigish

20th Roxy's, Melville
21st Thrashers Skate Park, Pretoria (with Slashdogs, Skalladin)
21st Foundry Fly Lounge, Swartkoppies, Pretoria

Larry Amos

21st October Club Barcelona Pretoria
17th November Steak n' Ale Pretoria
18th November Toninios Orange Grove JHB

Louise Carver

29th October Liberty Theatre on the Square,Sandton 10am-7pm

New Academics

21st Zanzibar, Lynwood, Pretoria

The Slashdogs

21st Foundry Fly Lounge, Swartkoppies, Pretoria

Zen Arcade

21st October Burn, Durban


You say it's your birthday...
October 18
Chuck Berry - 1926
Keith Knudsen - Doobie Brothers - 1949
Gary Richrath - REO Speedwagon - 1949
Laura Nyro - 1947

October 20
Tom Petty - 1950

October 21
Steve Lukather - Toto - 1957
Manfred Mann - Earth Band - 1940
Elvin Bishop - 1942
Lee Loughnane - Chicago - 1946

October 22
Bobby Fuller - Bobby Fuller Four - 1942
Leslie West - Mountain - 1945
Eddie Brigati - Young Rascals - 1946 October 24
Bill Wyman - Rolling Stones - 1936


October 25
Jon Anderson - Yes - 1944
Glenn Tipton - Judas Priest - 1948

Courtesy of
About ClassicRock

Birthday archives


January
February
March
April
May
June
July
August
September
October
November
December


"Benjy says..." Archive
---
Stay tuned every Thursday 8-12pm for the best in classic rock on RADIO 2000.
---
Your Host
Benjy Mudie
Then
Now
Of Scottish origin, Benjy Mudie started out in the music industry working in record shops. He later became the A&R man for WEA records, signing such luminaries as Lesley Rae Dowling, Baxtop and Falling Mirror. He has ventured briefly into the realms of songwriting, getting co-writing credit for Little Sister's song 'You Got My Heart', but it is mainly for his running of record labels, notably Tusk and more recently Fresh and Retro Fresh that he is honoured. With these labels he has tirelessly dedicated himself to putting South African music out there, showing an unshaking belief in the quality of SA music.
----------------------------------------------------------------------