"Less Talk, More Rock"
Listen to Benjy Mudie every Thursday night between 8 and 12pm on Radio 2000.
Radio 2000
(97.2 to 100.2FM)
Click
here
for the frequency in your area.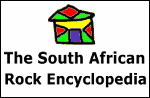 This website is part of the South African Rock Encyclopedia
Benjy says...



Hello rock fans,

Lots of fun in the studio on Thursday, especially when I realised that the reason that I wasn't getting any phone in competition calls was that the SABC had changed the phone number (Nostradamus I am not folks) ... The new studio number to call in during the show is now 089-2101004 ...... They may be way past their sell by date and become somewhat parodies of themselves, but there is no disputing that KISS not only wrote some damn fine rock songs but along the way they revolutionised the art of visual live performance .... when it comes to staging the biggest, baddest, loudest spectacle in rock music they win hands down! I didn't realise just how many fans the band had in South Africa until Thursdays's special .... thanks to Universal Music for sponsoring the 5 Kiss "Gold" prizes-check this out ... a double cd remastered 40 track greatest hits set which includes tracks from the legendary "Alive" album plus a 90 minute 'behind the scenes' DVD that not only has some amazing concert footage but also some of the cheesiest videos in rock music-very funny !..........

This coming Thursday, in true ROA style, we switch direction yet again and will be featuring an artist who is regarded by most as the father of British blues - John Mayall.





John Mayall was born 29th of November 1933 in Macclesfield, a small English village near the industrial hub of Manchester--a far cry at that time from the black American blues culture we are familiar with today. The eldest of three from humble working class origins, and in the shadow of WWII, this skinny English lad grew up listening to his guitarist father's extensive jazz record collection and felt drawn to the blues. Strongly influenced by such greats as Leadbelly, Albert Ammons, Pinetop Smith, and Eddie Lang, from the age of 13 he taught himself to play and develop his own style with the aid of a neighbour's piano, borrowed guitars, and second-hand harmonicas. John Mayall's first brush with fame, however, was not for his music. As a teenager, he decided to move out of the house, and, showing the signature eccentricities and artistic qualities that have added to his legendary status, he moved into his backyard tree house. This gained him notoriety enough to receive newspaper attention. Even more so, since, upon returning from a stint in Korea, he brought his first wife Pamela to live with him there.





From an art college training, to three years with the British Army in Korea, to a successful career in graphic design, his blues singing and playing took a back seat until he reached the age of 30. From 1956 until 1962, John was performing publicly on a part-time basis fronting The Powerhouse Four and, later on, The Blues Syndicate. It was then that Alexis Korner's Blues Incorporated pioneered what was to become known as The British Blues Boom of the Late 60's. Alexis was quick to encourage and help John make his move to London where he soon secured enough club work to be able to turn professional under the name John Mayall's Bluesbreakers. After a couple of years and a constant turnover of musicians, he met his soul mate in Eric Clapton, who had quit the Yardbirds in favour of playing the blues. This historic union culminated in the first hit album for the Bluesbreakers and resulted in worldwide legendary status. After Clapton and Jack Bruce left the band to form Cream, a succession of great musicians defined their artistic roots under John's leadership, and he became as well known for discovering new talent as for his hard-hitting interpretations of the fierce Chicago-style blues he'd grown up listening to. As sidemen left to form their own groups, others took their places. Peter Green, John McVie and Mick Fleetwood became Fleetwood Mac. Andy Fraser formed Free, and Mick Taylor joined the Rolling Stones. As Eric Clapton has stated, "John Mayall has actually run an incredibly great school for musicians."





In 1969, with his popularity blossoming in the USA, John caused somewhat of a stir with the release of a drummer less acoustic live album entitled "The Turning Point", from which his song "Room To Move" was destined to become a rock classic. He received a gold record for this album. Attracted by the West Coast climate and culture, John then made his permanent move from England to Laurel Canyon in Los Angeles and began forming bands with American musicians. Throughout the 70's, John became further revered for his many jazz/rock/blues innovations featuring such notable performers as Blue Mitchell, Red Holloway, Larry Taylor, and Harvey Mandel. He also backed blues greats John Lee Hooker, T-Bone Walker, and Sonny Boy Williamson on their first English club tours. The year 1979 proved to be a pivotal, transitional, and climactic year for John Mayall, both personally and professionally. With the public climate being at an all-time low for blues music, Mayall struggled to keep his live and recording career afloat. Personally, however, he began the 20+year relationship with his current wife Maggie (Parker, née Mulacek), a singer/songwriter from Chicago who had been hired with Harvey Mandel's band as Mayall's backup. And extreme misfortune came his way when a brush fire destroyed his hand-crafted and legendary Laurel Canyon home, taking with it his scrupulously-kept diaries, his father's diaries, master recordings, extensive book & magazine collections, Mayall artwork, and much much more. Determined to rise from the ashes, Mayall persevered.





Motivated by nostalgia and fond memories, in 1982, John (together with Mick Taylor and John McVie) decided to re-form the original Bluesbreakers for a couple of tours and a video concert film entitled Blues Alive, which featured Albert King, Buddy Guy, Junior Wells, Etta James, and Sippie Wallace and others. A whole new generation of followers could get a taste of how it all sounded live two decades before at the birth of the British Blues explosion. By the time Mick and John had returned to their respective careers, public reaction had convinced Mayall that he should return to his driving blues roots. As John McVie returned to Fleetwood Mac and Mick resumed his solo career, Mayall returned to Los Angeles to select his choices for a new incarnation of the Bluesbreakers. Officially launched in 1984, it included future stars in their own right, guitarists Coco Montoya and Walter Trout, as well as drummer Joe Yuele, who is still john's rhythmic mainstay.





With onstage popularity gaining each year, the 90's kicked in with the release of several John Mayall albums that have set new standards in rock blues: "Behind The Iron Curtain", "Chicago Line", "A Sense of Place", and the Grammy-nominated "Wake Up Call" that featured guest artists Buddy Guy, Mavis Staples, Albert Collins, Mick Taylor. In 1993, Texas guitarist Buddy Whittington joined the Bluesbreakers and over the years he has energized the band with his unique and fiery ideas. Making his recording debut on Mayall's "Spinning Coin" album, he proved to be more than equal to following in the footsteps of his illustrious predecessors. After that, they released two modern classics: "Blues For the Lost Days" and "Padlock On The Blues", (the latter co-produced by John and his wife Maggie, featuring a rare collaboration with the great blues legend John Lee Hooker, who had been Mayall's close friend since the early 60's). These albums have all garnered great reviews, critical and popular acclaim and represent Mayall's ongoing mastery of the blues and his continuing importance in contemporary music. In addition, Mayall released three CD's through his own private label, Private Stash Records. They are "Time Capsule" (containing historic 1957-62 live tapes-no longer available), "UK Tour 2K" (live recordings from the Bluesbreakers 2000 British tour), and a selection of solo performances from John entitled "Boogie Woogie Man". Mayall continues to strive to remain true to the timeless music that first inspired this skinny young British lad, living in the shadow of WWII, to teach himself the guitar, harmonica and piano so many years ago.





This millennium has proved to be as productive so far. 2001: On "Along For The Ride", Mayall re-teamed with a number of his former mates, including Peter Green, Mick Taylor, Mick Fleetwood and John McVie, as well as ZZ Top's Billy Gibbons, Jonny Lang, Steve Miller, Billy Preston, Steve Cropper, Otis Rush, Gary Moore, Jeff Healey, Reese Wynans of Steve Ray Vaughan's band and Shannon Curfman for an amazing display of blues power at its finest. Produced by David Z, this album featured Mayall duets with soul great Billy Preston, blues legend Otis Rush and young blues/rock teen sensation Shannon Curfman. "Along For The Ride" also features the first appearance together in over 30 years by Bluesbreakers alumni Peter Green, Mick Fleetwood and John McVie, who last appeared together as members of the original Fleetwood Mac.In 2002: Mayall with the Bluesbreakers, again produced by David Z., recorded the August 27, 2002 release "STORIES", which debuted the Billboard blues charts at #1, and followed it with an extensive world tour. In 2003 John Mayall turned 70 years old. After extensive touring, John Mayall and The Bluesbreakers capped it off at a 70th Birthday celebration in Liverpool, with a concert in aid of UNICEF and featuring Eric Clapton, Mick Taylor and Chris Barber. This concert was filmed, recorded and released as a DVD and double CD in December 2003. To top off the year, BBC aired an hour-long documentary on John Mayall's life and career, entitled "The Godfather of British Blues".2004 shaped up for John Mayall and The Bluesbreakers with yet another full year of touring and the release of TWO more DVD's ("Cookin' Down Under" and "Godfather/Turning Point") and another CD ("The Turning Point Sound Track").





In 2005 he recorded and released his 55th album, "Road Dogs", with his band. As for the man himself, the father of six and grandfather of six, now 72, John Mayall who was just awarded an OBE in this year's Queens Honours list, and shows no signs of slowing down and plans to keep the blues alive for many years to come.





Who's who in the Bluesbreakers 1964-2004

Eric Clapton, Jack Bruce, Peter Green, John McVie, Mick Fleetwood, Jon Hiseman, Hughie Flint, Mick Taylor, Don "Sugarcane" Harris, Harvey Mandel, Tony Reeves, Chris Mercer, Larry Taylor, Aynsley Dunbar, Dick Heckstall-Smith, Andy Fraser, Johnny Almond, Jon Mark, Kal David, Chris Barber, Walter Trout, Coco Montoya, Sonny Landreth, Blue Mitchell, Freddy Robinson, Henry Lowther, Keef Hartley, Steve Thompson, Colin Allen, Buddy Whittington, Joe Yuele, Hank Van Sickle, Tom Canning

Source: www.johnmayall.com

Discography



1965 John Mayall Plays John Mayall (Decca)
1966 Blues Breakers with Eric Clapton (Decca) **
1967 A Hard Road (Decca) **
1967 Bluesbreakers with Paul Butterfield (Decca EP single)
1967 Crusade (Decca)
1967 Blues Alone (Ace of Clubs)
1968 Diary of a Band Volume 1 (Decca)
1968 Diary of a Band Volume 2 (Decca)
1968 Bare Wires (Decca) **
1968 Blues from Laurel Canyon (Decca) **
1969 Looking Back (Decca)
1969 Thru The Years (London)
1969 Primal Solos (Decca)
1969 The Turning Point (Polydor) **
1970 Empty Rooms (Polydor)
1970 USA Union (Polydor)
1971 Back to the Roots (Polydor)
1971 Memories (Polydor)
1972 Jazz Blues Fusion (Polydor) **
1973 Moving On (Polydor)
1973 Ten Years Are Gone (Polydor)
1974 The Latest Edition (Polydor)
1975 New Year,New Band,New Company (ABC - One Way)
1975 Notice to Appear (ABC - One Way)
1976 Banquet in Blues (ABC - One Way)
1977 Lots of People (ABC - One Way)
1977 A Hard Core Package (ABC - One Way)
1978 Last of the British Blues (ABC - One Way)
1979 The Bottom Line (DJM)
1980 No More Interviews (DJM)
1982 Road Show Blues (DJM)
1982 Return of the Bluesbreakers (Aim Australia)
1985 Behind the Iron Curtain (GNP Crescendo)
1987 Chicago Line (Entente - Island)
1988 The Power of the Blues (Entente)
1988 Archives to Eighties (Polydor*)
1990 A Sense of Place (Island)
1992 1982 Reunion Concert (One Way)
1992 Cross Country Blues (One Way)
1993 Wake Up Call (Silvertone) **
1995 Spinning Coin (Silvertone)
1997 Blues for the Lost Days (Silvertone)
1999 Padlock on the Blues (Eagle)
1999 Rock the Blues Tonight (Indigo)
1999 Live at the Marquee 1969 (Eagle)
2000 Time Capsule (Private Stash)
2001 UK Tour 2K (Private Stash)
2001 Boogie Woogie Man (Private Stash)
2001 Along For The Ride (Eagle/Red Ink)
2002 STORIES (Eagle/Red Ink)
2003 No Days Off (Private Stash)
2003 Rolling With The Blues (Shakedown UK)
2003 70th Birthday Concert CD & DVD (Eagle)
2004 Cookin' Down Under DVD (Private Stash)
2004 The Godfather of British Blues/Turning Point DVD (Eagle)
2004 The Turning Point Soundtrack (Eagle)
2005 Road Dogs (Eagle)

* Recommended
** Essential

Rock of Ages presents "Footstompin' Music"

Our first classic rock cd compilation, "Footstompin' Music", will be released for Xmas through Universal Music, more details to follow but here is the final tracklisting for you to drool over .... guaranteed to get any self respecting rock party hopping! As you can see we have tried to avoid the usual tracks by these timeless artists, hence no Free Bird, Smoke on the water, Paranoid, Mississippi Queen, etc .... I hope you all rush out and buy it!

Grand Funk Railroad - Footstompin' Music
Deep Purple - Burn
Uriah Heep - Look at yourself
Black Sabbath - Sweat Leaf
Thin Lizzy - Chinatown
Robin Trower - Too rolling stoned
Mountain - Never in my life
Wishbone Ash - Blowin' free
Foghat - I just wanna make love to you
Budgie - Baby, please don't go
Santana - Toussaint l'Overture
Alice Cooper - Muscle of love
Nazareth - Go down fighting
Blue Oyster Cult - The Red & the Black
Lynyrd Skynyrd - Gimme back my bullets
Free - The Hunter
Taste - What's goin' on

Rock of Ages's recommendations



I've always been wary of classic rock bands that reform decades after their demise, in most cases it's about the money and not the music (although I hasten to add that I have no problem with any musician earning a living - god it's hard enough out there in the souless 'music business'!). This becomes particularly relevant when it is a band that made a major impact first time around. It was said about 70's hard rock-blues giants Cactus that, at the height of their career, no other band wanted to follow them onstage, rumours abound that this included the Sabs, Purple and Led Zep. The combination of drummer Carmine Appice and bassist Tim Bogart with uber guitarist Jim McCarthy and vocalist Rusty Day proved to be one of the most explosive outfits in rock music .... Day left after the 2nd album (he was later murdered in an apparent drug hit), the band soldiered on with various lineups for another 2 records before imploding in 1972. When I read that Cactus had reformed, with ex Savoy Brown singer Jimmy Kunes replacing Day, I ordered the album "V" *** (Escapi Music) with more than a measure of trepidation, I was curious. It's by no means going to change the face of rock but it's a solid bluesy 12 bar rock 'n roll record with the band sounding like they are enjoying themselves. Highlights include "Muscle and Soul", "Blues for Mr. Day" and "Gone train gone" and is recommended for those whose motto is "To boogie is to live" ...... Other releases worth checking out include "Free - Live at the BBC" (Universal); Jet's second album "Shine on" and the wonderfully sleazy 'n trashy Juliette & the Licks album "Four on the floor".

Ratings:

| | |
| --- | --- |
| ***** | Volcanic....not to be missed. |
| **** | Seismic....highly recommended...buy it! |
| *** | Aftershock....solid effort. |
| ** | Xmas cracker...Pooof! |
| * | Do I need to explain this? |





Competitions



Now, how would you like to win 1 of 3 Warren Zevon cd's?? You would?? Well simply email me the name of Warren's biggest hit single, released in 1978 .. here's a clue "Werewolves.......".

Can you believe that we have no Rockspert of the week, for the 3rd week running?: here is the question again - Which US Southern rock band did Uriah Heep's Ken Hensley join in the mid 80's? .. This will be the first question again on this week's show so get cracking!

Kiss "Gold" cd/dvd winners: Neville Nieuwenhuys; Rodney Forbes; Koos Vaughan; Ted Jubber; Steven Swart

Roy Orbison tshirt winners : Ismail Shaik; Lizzy Ouwerkerk; Leon Mostert; John Pretorius; Steph van Zyl

Thanks to our sponsors: Universal Music and SonyBMG................................................

Keep the rock real ...

Benjy



---

Contact Rock of Ages

Email:
Website: www.rock.co.za/rockofages
Snail mail:
PO Box 53585, Kenilworth, 7745
Studio phones: 089-2101004


Disclaimer:
The views, opinions, rants, raves and ramblings expressed on this website are the author's own and in no way reflect the views of Radio 2000 or the SABC.



Latest Playlist
Rock Of Ages News
Runaways Drummer Dies

Sandy West, who was the drummer with seminal '70s all girl band The Runaways, has died from lung cancer. We send condolences to her family and friends.

Doors Celebrate 40 Years

The Doors are to kick off celebrations for their 40th anniversary in Los Angeles on November 8. The three surviving original members - guitarist Robby Krieger, keyboard play Ray Manzarek and drummer John Densmore - will each make a personal appearance at a location that was significant in the band's early days.

Rock Star Supernova Lose Newsted

Bassist Jason Newsted is being forced to sit out the upcoming tour from Rock Star Supernova, because he's to undergo surgery on both his shoulders. The band - drummer Tommy Lee, guitarist Gilby Clarke and vocalist Lukas Rossi are searching for a suitable replacement.

Cobain Makes A Fortune Kurt Cobain has generated more money than any other dead celebrity in the 12 months from October 2005. According to forbes.com. the late Nirvana leader has made $50 million.

Kiss Boxed Into November

Kiss are to issue a four-CD box set through Mercury on November 20. It's called 'KISS ALIVE! 1975-2000'and includes newly remastered versions of 'Alive!' (1975), 'Alive II' (1977) and 'Alive III' (1993), as well as 'KISS ALIVE: The Millennium Concert' from 2000, which has never been released before. There are also two bonus tracks: the single version of 'Rock And Roll All Nite' has been added to 'Alive II', and 'Take It Off' is on 'Alive III'.

Short Cuts ... Deep Purple are to have their classic 1974 album 'Stormbringer' overhauled and re-issued. This may possibly include bonus tracks... Alice Cooper lost one one his stage swords during a show in Pennsylvania. He's now offering a $500 reward for its safe return... There are strong reports that Black Sabbath: Ozzy Osbourne, Tony Iommi, Geezer Butler and Bill Ward will tour again next year, possibly with a new studio album ... Although it's no more than rumour right now (again), there are reports that plans in place for the original Van Halen to re-form next year. This, of course, would mean a return for David Lee Roth.

More Classic Rock?
I can highly recommend the About Classic Rock website run by Dave White. Not only does Dave host one of the most knowledgeable classic rock blogs on the Net but the site itself is very entertaining and informative. There are always great indepth stories on the artists and the rock quizzes are addictive. If you are like me, a classic rock fan, then the weekly About Classic Rock newletter is a must. Sign up at classicrock.about.com

More rock on R2K ......
Suffering from Rock withdrawal symptoms on a Tuesday night? Well then tune the dial el pronto to Barney Simon's show between 8 and midnight every Tuesday on Radio 2000 (or R2K as Barney calls it) for the best in South African rock plus gig guide,albums reviews, demos, new releases, news from around the country and much more ...... Unmissable! .... Also don't forget to catch Michelle Constant between 1pm and 3pm Monday-Friday for news, music, interviews and loads of cool stuff .... and of course .... Mo G on the morning drive, weekdays 8-10am ... Exclusively on Radio 2000.

Live Gigs



Table Mountain Blues Summit

25th November Tafelberg Tavern, Hope Street Cape Town

Featuring: Blues Broers, Boulevard Blues Band, Albert Frost Trio, Piet Botha & Jack Hammer, Southern Gypsy Queen, Terri & Harper Jnr Blues Duo, Gerald Clark ... For ticket sales or more information, contact Mike Combrinck 083-4599748 (mike@gkcmarketing.co.za)

Boulevard Blues Band

28th - Flaming Fox
29th - Berties Mooring

Battle of the bands (Holly & the Woods/Wonderboom)

28th Shooters, Emerald Casino,Vanderbylpark

Tanz Café, Bryanston

28th Tony Cox

Larry Amos

17th November Steak n' Ale Pretoria
18th November Toninios Orange Grove JHB

Louise Carver

29th October Liberty Theatre on the Square,Sandton 10am-7pm

London Calling, Fairview, Joburg

27 October, AUTUMN SUN, FATHER CHARLZ, SACRED ESTATE and SOCIAL DISORDER
28 October Metal Night with PARIAH, ERIS ALIBI and NEW FOUND DISORDER
3 November SNIPER ON THE ROOF, SWIVELFOOT, ENEMY3 and JAPAN & I


You say it's your birthday...
October 27
Simon LeBon - Duran Duran - 1958

October 28
Charlie Daniels - 1936
Wayne Fontana - The Mindbenders - 1945

October 29
Peter Green - Fleetwood Mac - 1946
Denny Laine - Wings; Moody Blues - 1944

October 30
Grace Slick - Jefferson Airplane - 1939
Chris Slade - Uriah Heep, AC/DC - 1946
Timothy B. Schmit - Eagles - 1947

October 31
Larry Mullen - U2 - 1961
Russ Ballard - Argent - 1947

November 1
Keith Emerson - Emerson Lake and Palmer - 1944
Rick Grech - Blind Faith, Traffic - 1945 - 1990

November 2
Dave Pegg - Jethro Tull, Fairport Convention - 1947
J.D. Souther - Souther Hillman Furay Band - 1946

Courtesy of
About ClassicRock

Birthday archives


January
February
March
April
May
June
July
August
September
October
November
December


"Benjy says..." Archive
---
Stay tuned every Thursday 8-12pm for the best in classic rock on RADIO 2000.
---
Your Host
Benjy Mudie
Then
Now
Of Scottish origin, Benjy Mudie started out in the music industry working in record shops. He later became the A&R man for WEA records, signing such luminaries as Lesley Rae Dowling, Baxtop and Falling Mirror. He has ventured briefly into the realms of songwriting, getting co-writing credit for Little Sister's song 'You Got My Heart', but it is mainly for his running of record labels, notably Tusk and more recently Fresh and Retro Fresh that he is honoured. With these labels he has tirelessly dedicated himself to putting South African music out there, showing an unshaking belief in the quality of SA music.
----------------------------------------------------------------------